DIY Stenciled Canvas Art
If you love modern style Islamic canvas art but can't find one with a quote that inspires you or colors that match your decor, then why don't you try making your own. Its easier than you think….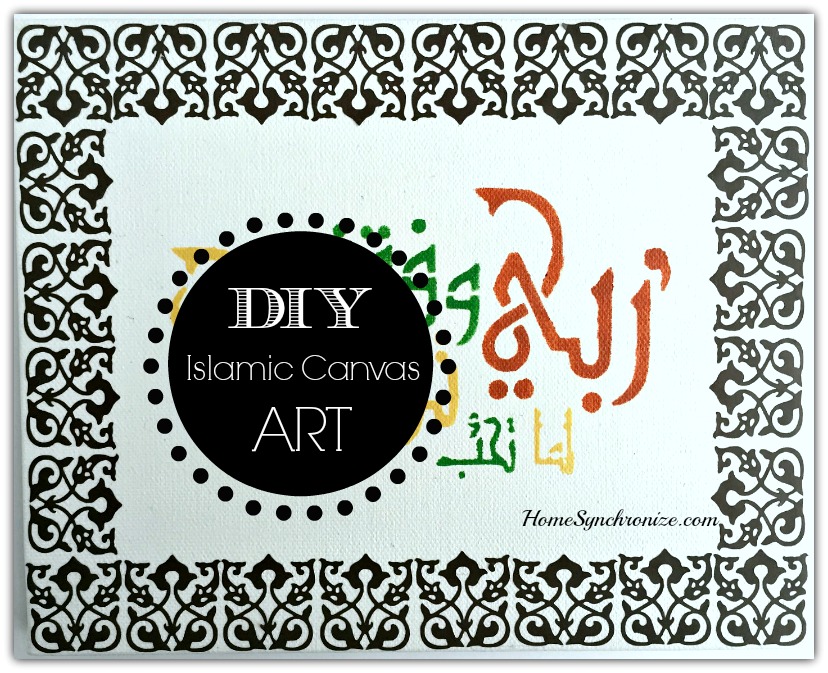 Supplies you'll need:
Canvas
Acrylic paint (I used folkArt Buttercup, Bright green, Pueblo)
Sea sponge or dauber
ModPodge
Stencil Adhesive
Masking tape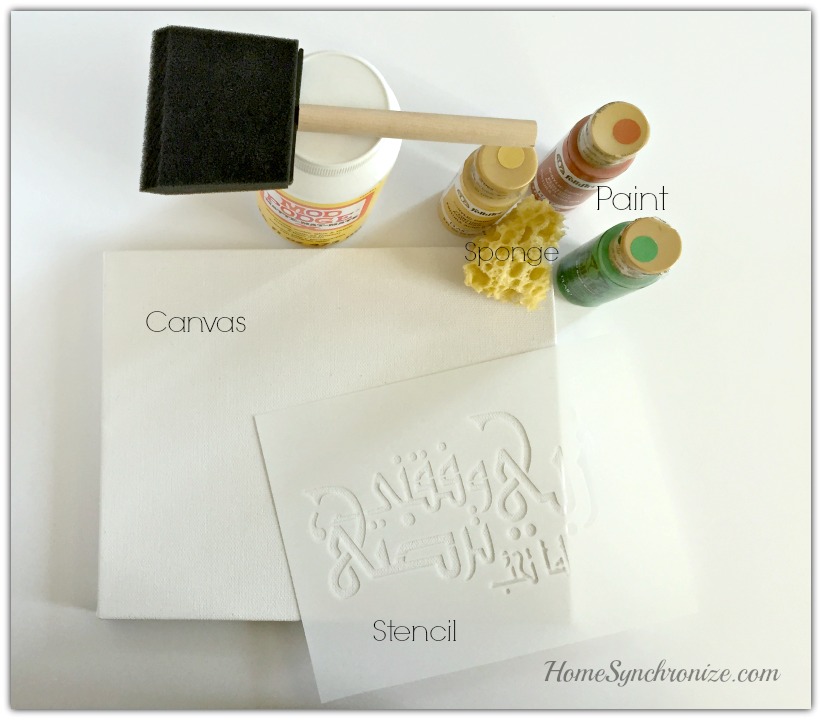 Directions:
Decide on your placement. Apply a thin coat of stencil adhesive to the back of the stencil then place it on the canvas; make sure it is straight. I like to use masking tape around my stencil sheet to secure it in place and protect the canvas from accidental paint drips.
Note: I read a tip somewhere that applying a thin layer of Mod Podge to the blank canvas will make it easier for the stencil to adhere to the canvas as well as reduce paint bleeds so I gave that a try with this project.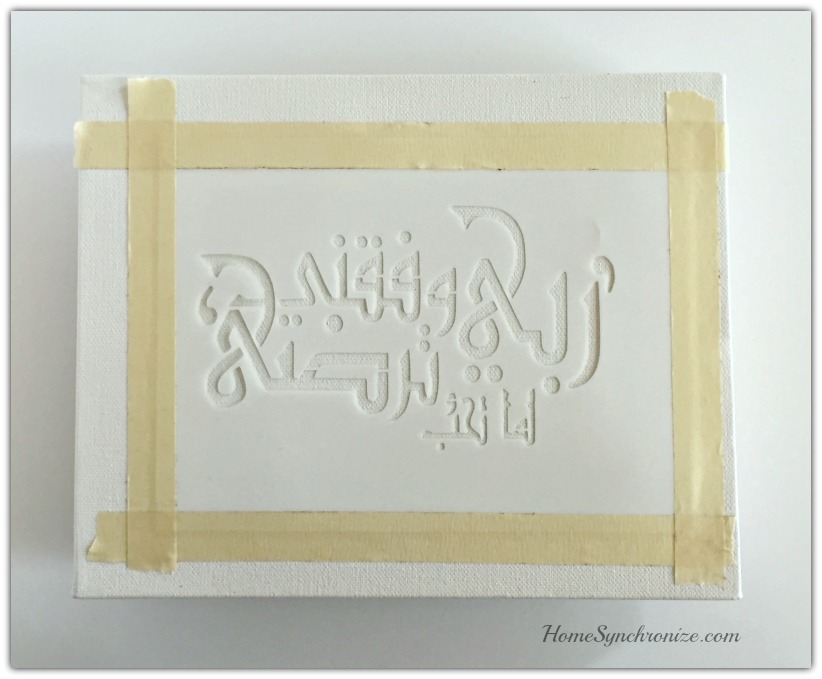 Load a sea sponge or good quality dauber with paint. Dab off the excess paint onto a paper towel so that it is almost dry. When done right, it should prevent paint bleed under your stencil.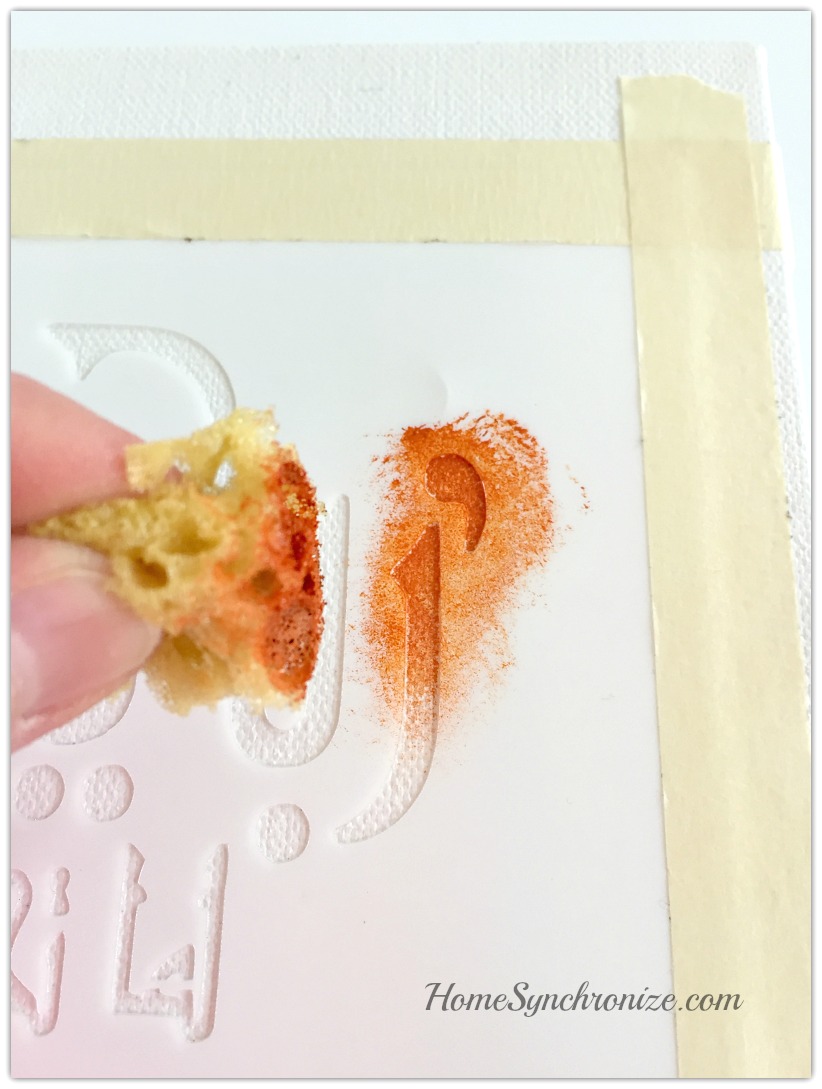 Hold your brush at a 90-degree angle with the surface, and then color in the calligraphy stencil in soft dabbing motion. Gradually build up the coverage of paint by repeating step 2-3.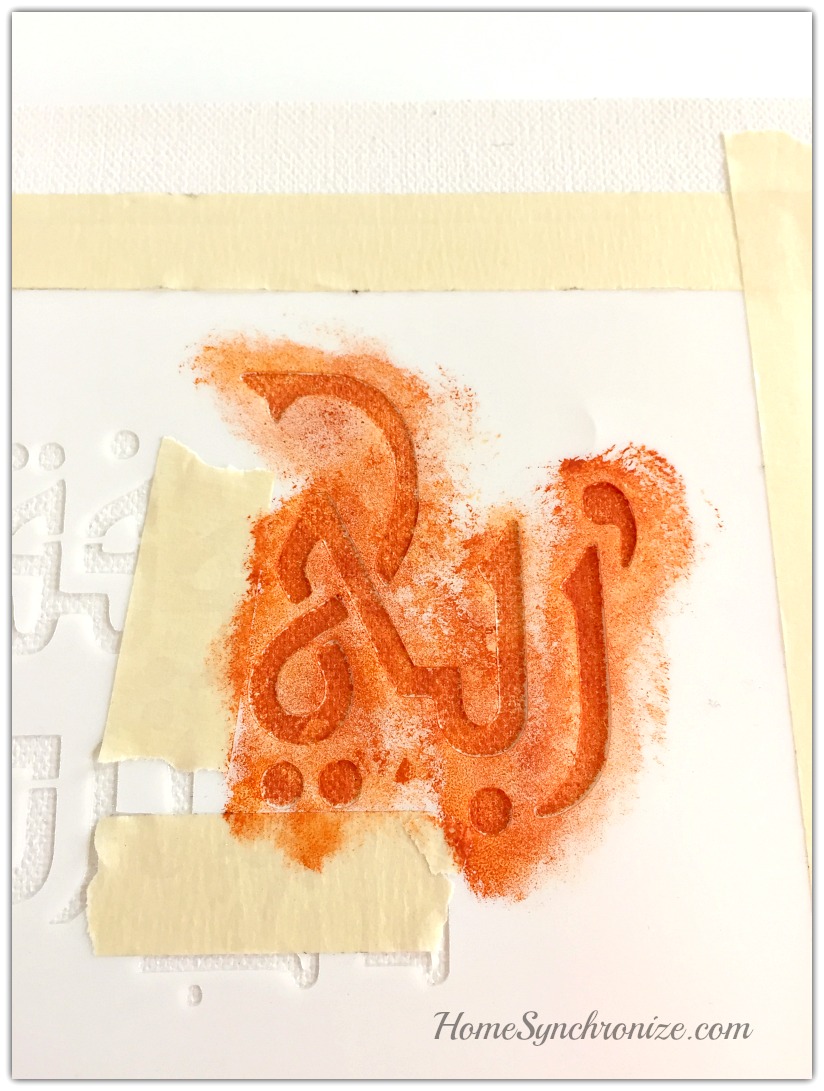 Repeat steps 2 and 3 with the other colors.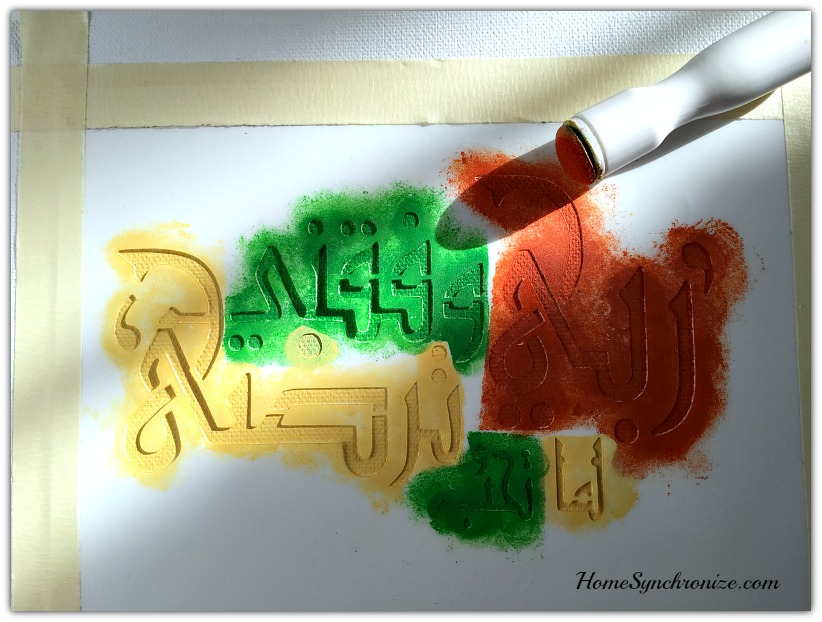 Once done, slowly lift the stencil. As you can see, with all the precautions, I still had some paint bleed. Usually, I carefully scrape it off with the edge of my X-Acto knife, but since I had that layer of Mod Podge applied in the first step, I could not correct the bleed. Mod Podge acts as a sealant so it is better applied AFTER the art is finished.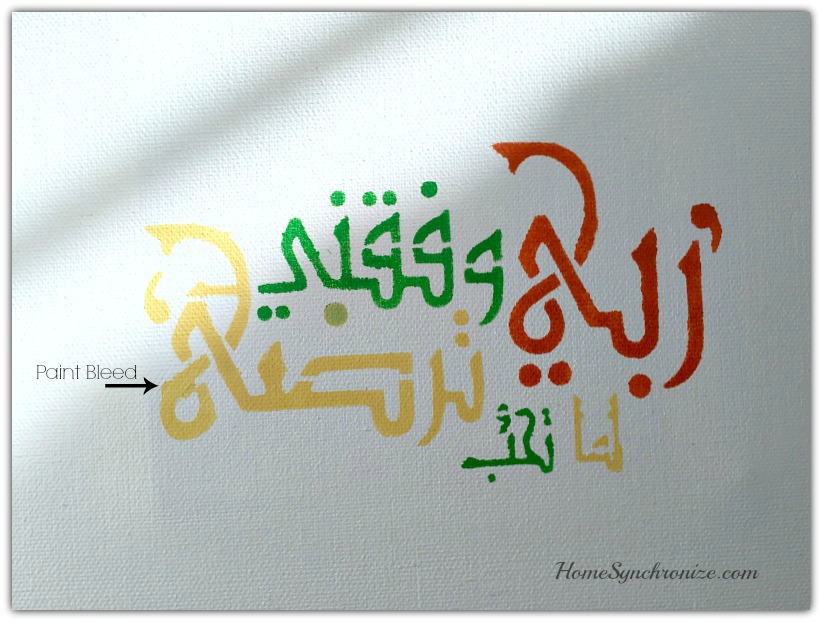 I finished off my art with an arabesque pattern decal border that I cut on my machine. Then I sealed everything with a layer of ModPodge.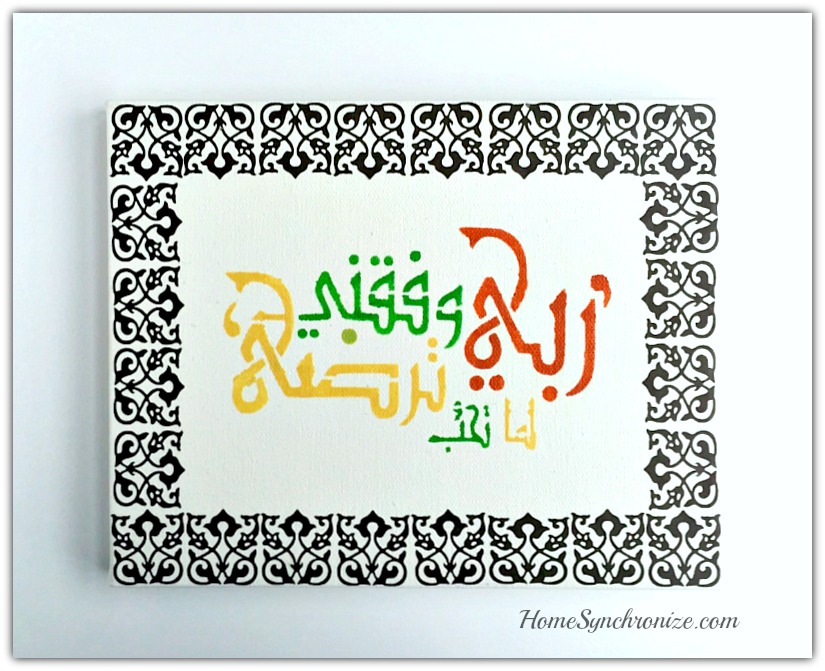 All done! Customized Islamic calligraphy canvas print with an inspirational quote and colors that fit my decor.
Arabic Calligraphy quote is "Rabbi Wafekni Lema Tohebbo wa Tarda" which means "Oh Allah guide me to all that you like and accept."
Ameen!
Carefully wipe the stencil with a damp paper towel. Then after it dries store it in its original bag for your next project. Visit the DIY section for more inspiration on how to use Islamic calligraphy stencils.