Accessory Arrangement Ideas
Not too long ago I wrote a post called How to arrange tabletop accessories where I explained the basics of accessory arrangement. I don't know about you, but this is the first thing I notice when I enter a room. I recently visited an apartment complex here in Ellicott City where I could not resist but snap a couple of photos from their community Center to share with you.

When you examine the following photos you will see the variety in shape, color and size of the selected accessories. Also, see how gradation and layering of objects are used to add interest to any room decor. And finally, test your ability to pick out the type of balance applied that makes the accessory arrangement a success.
The below photos are from Alta at Regency Crest luxury apartments. I love how the designer used  Asymmetrical Balance  to display the accessories on the bookshelf. Do you see how the two round objects on the top shelf are balanced with the frame and vase on the opposite side?  Asymmetrical balance can be a challenge, but when done correctly, will create a fun and relaxed atmosphere in any room.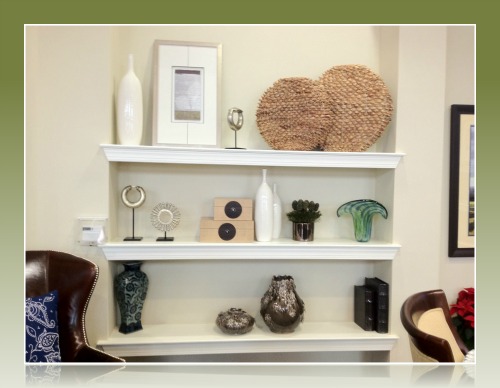 Below: Add height to small objects by popping them onto books. Also, Notice how the designer was able to create visual interest by mixing round shapes (vases) with rectangular shapes (books).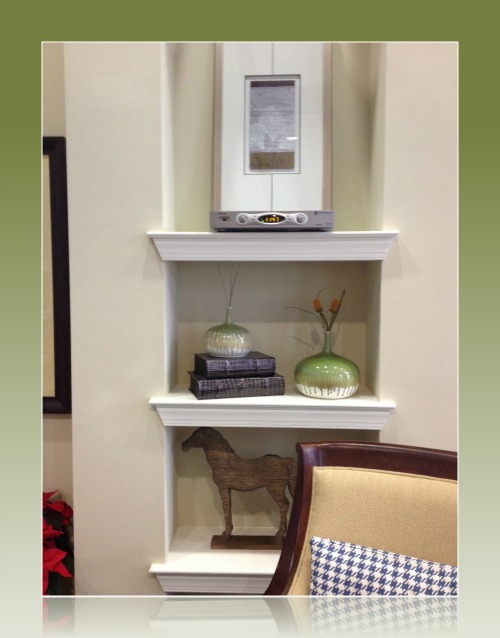 Below is a great example of gradation in accessory groupings.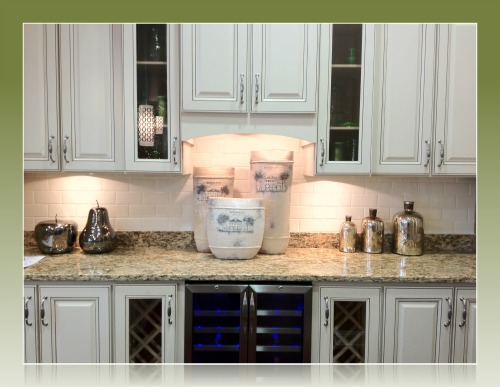 The next couple of photos are from HGTV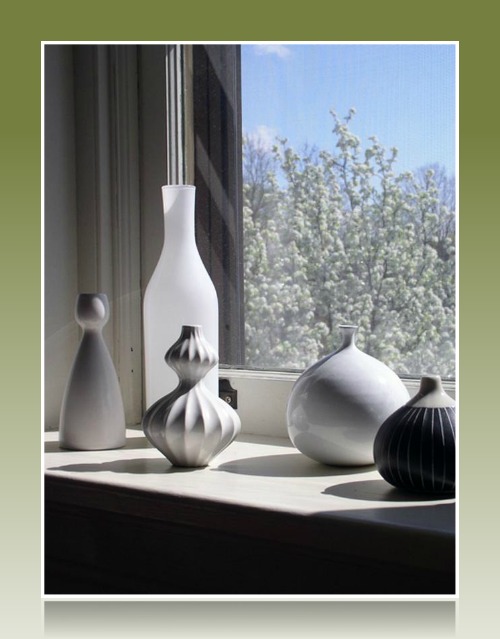 This next one from Traditional Home shows an interesting display of accessories. The blue color is the first thing that stands out in this arrangement. However, When you include the wall art display with the tabletop accessory arrangement , you will see that the whole look is now balanced . What type of balance do you think it reflects?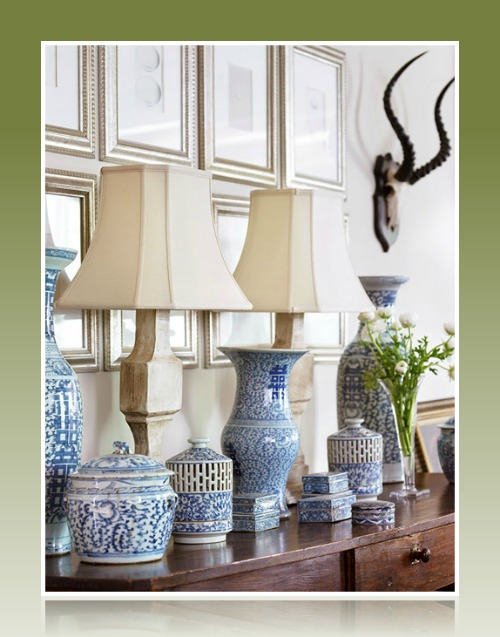 Finally, My own table top accessory arrangement in the family room.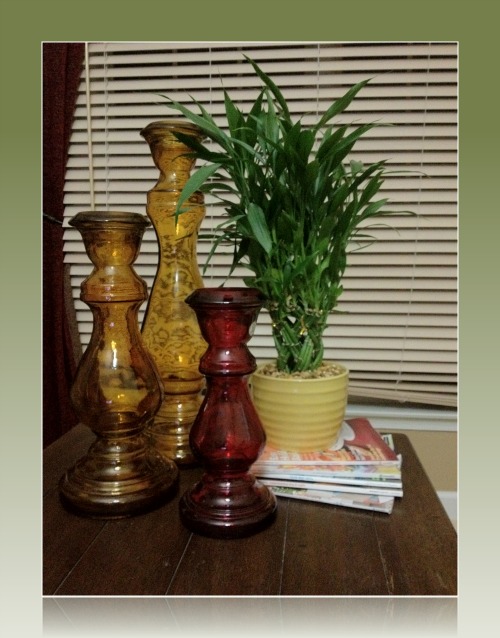 Are you inspired now to try your own accessory arrangement? I would love to hear about your experience, please share with us in the comments below.