Create An Alluring Arabesque Gold Vase In Just 3 Steps
After doing the research for the Arabian luxury living blog post, I was inspired to inject some gold color into my home color scheme. Since I like to surround myself with fresh flowers during the winter months (check out How to decorate your home for winter for tips on beating winter blues), a gold vase would be the perfect choice for my project.
However, to add character to the vase, I  decided to step it up a notch and include an Islamic pattern because, let's face it, a gold vase adorned with arabesque would make an ALLURING vessel to complement any flower arrangement! Don't you agree?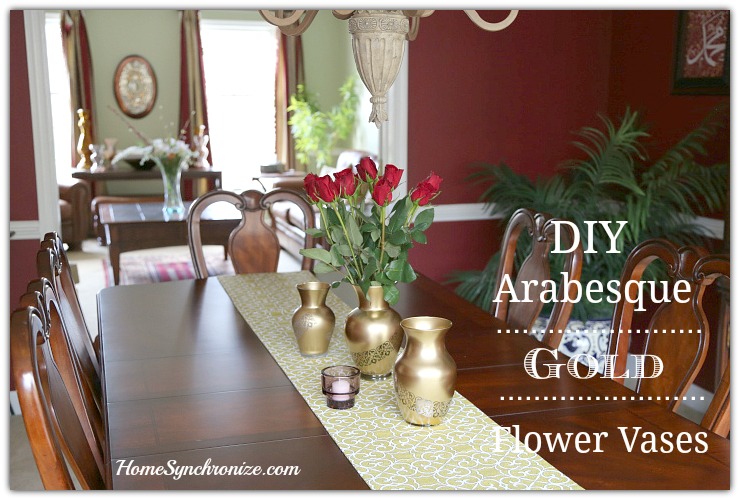 If you'd like to create your own Arabesque gold vase follow these 3 steps
You will need:
Any old Vase
Gold Metallic Spray Paint (I used Rust-Oleum)
Arabesque pattern decal (contact me)
Frosted glass spray (optional)
Blue Painter's tape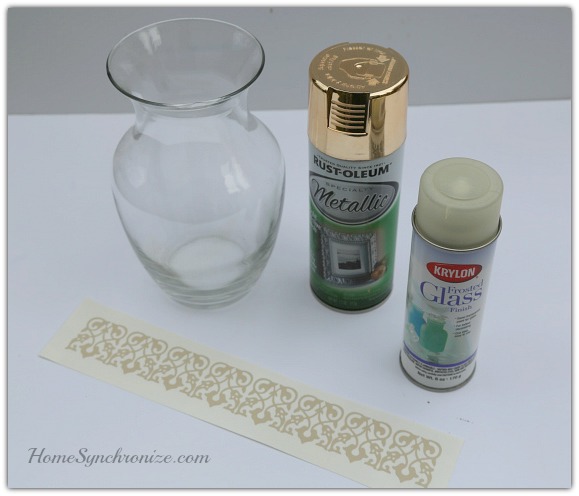 Step 1: Decide on the placement of the Arabesque decal, then follow the application instructions. Use the blue painter's tape to cover the areas where you do not want painted.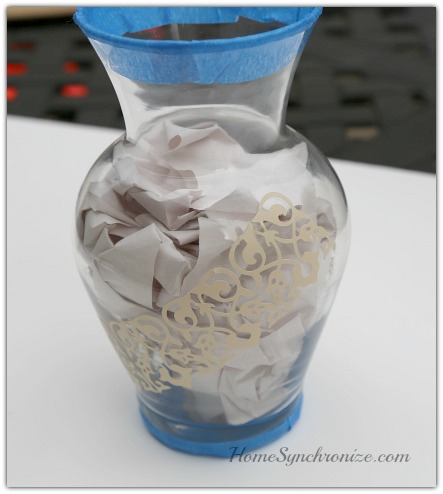 Step 2: Flip the vase upside down and place inside a box to confine the paint to one area. Spray paint by doing several light coats of paint to avoid drips. (This should be done in a well ventilated area)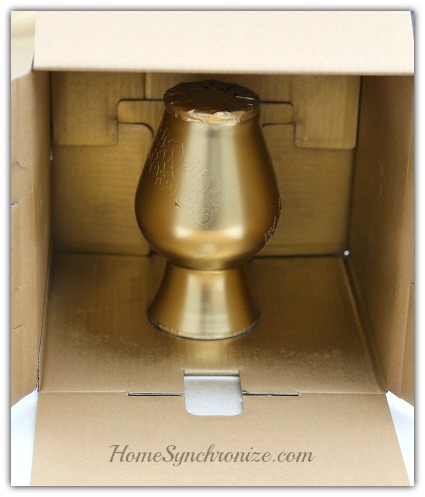 Step 3: Allow to dry for 3-5 min then carefully weed the decal and remove the painters tape.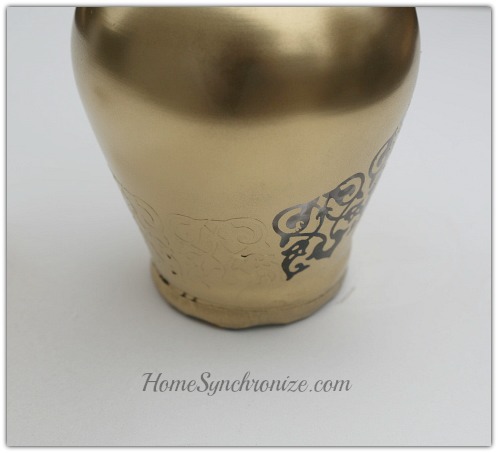 Done! You have successfully transformed an average glass vase into an upscale Arabesque gold vase that will surly turn heads!
Optional: If you like the look of frosted glass, then spray a coat of frosted glass over the Arabesque pattern.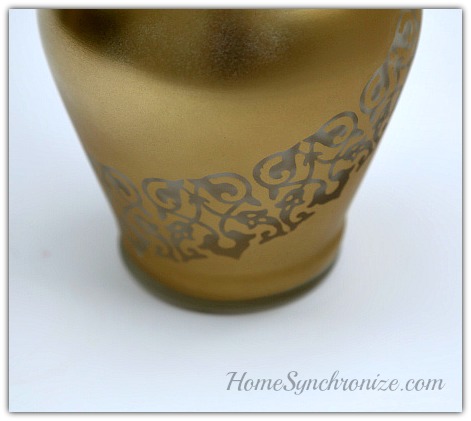 This was an unexpectedly easy project with fantastic results. So I decided to spray paint more vases! Luckily, I found two vases that match the shape of the one I just painted stashed in the basement.
Ta-da! A grouping of gold vases with arabesque pattern was just born!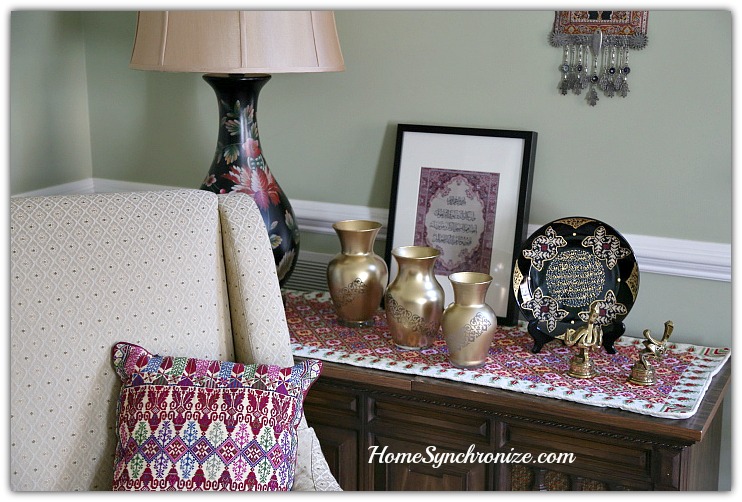 This time I did not cover the rim with the blue painter's tape and I did not use the frosted glass spray. I think they look better this way.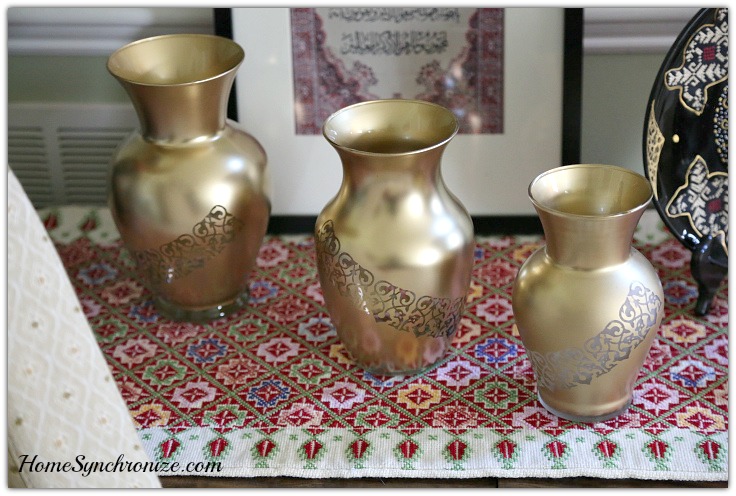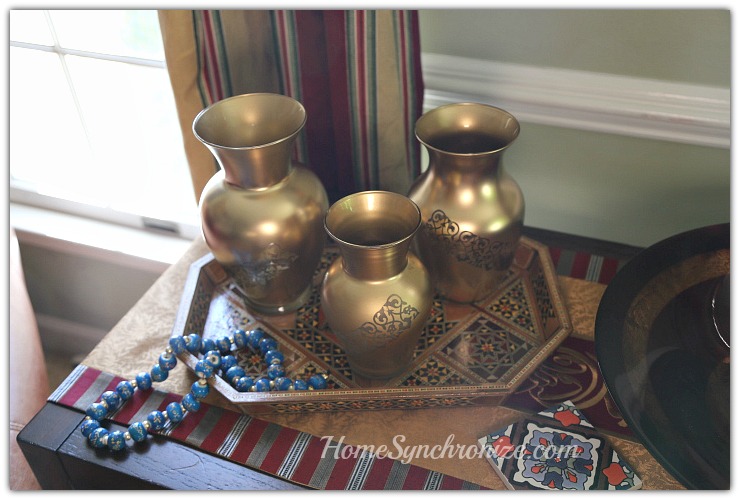 You could not tell just by looking at them that these are actually spray painted glass. They look like brass vases, don't they?
But unlike brass vases , you can use these to display real flowers.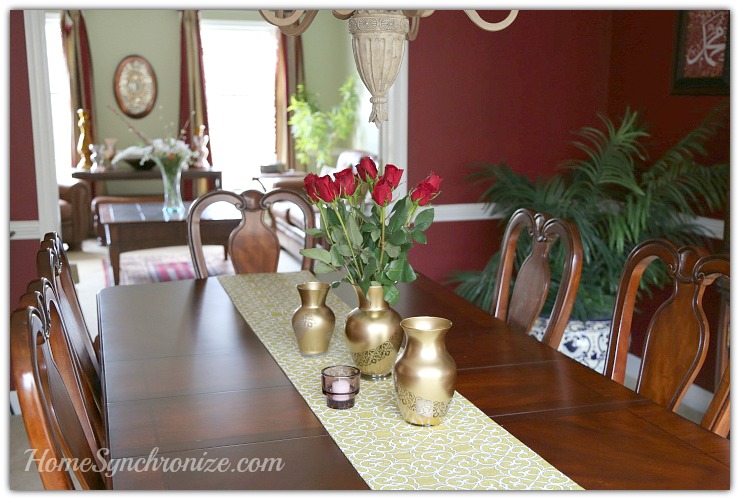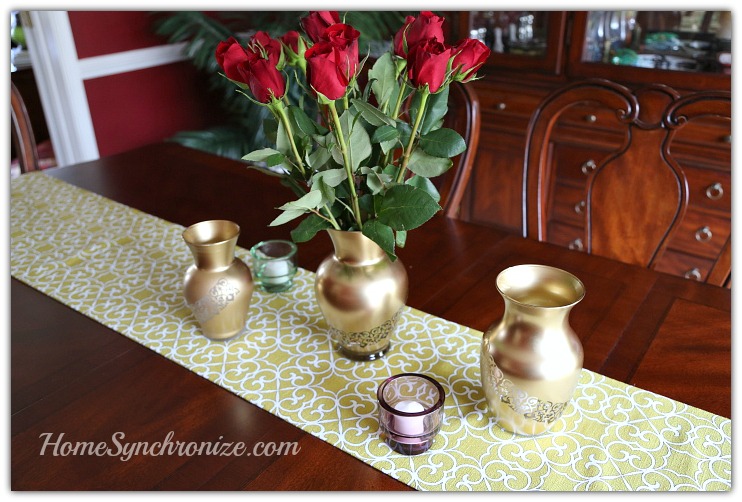 Don't they look gorgeous!
Alhamdulilah, I am very happy with the way they turned out. Yay!