Creative Art-Part 1
{After updating my blog a while back, I lost all the images from my old posts!!! In an effort to turn a negative into a positive, I am updating some of them-This is one of these posts}
Does your room lack a focal point? Do your walls look dull and boring? Do you want to add color to a wall without dealing with paint? The answer is in Artwork. I am not talking about a painting or a photograph. I am talking about creative art that reflects your personality.
If you can group together a number of frames that share the same theme, then you have instantly embellished your wall with creative art.  I will show you examples of how to do this in my next post. But for now, let's focus on ideas for things to frame….
Fabric… A fairly inexpensive way to add color and personality to your wall is through framing fabric.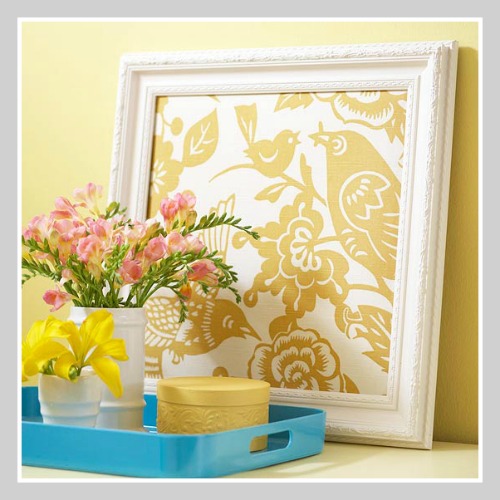 Houzz
I framed hand-made cross stitch fabric and added a mat to highlight it and give it an elegant look. To add a mat, make sure that the fabric is larger than the mat so it is does not slip out of it.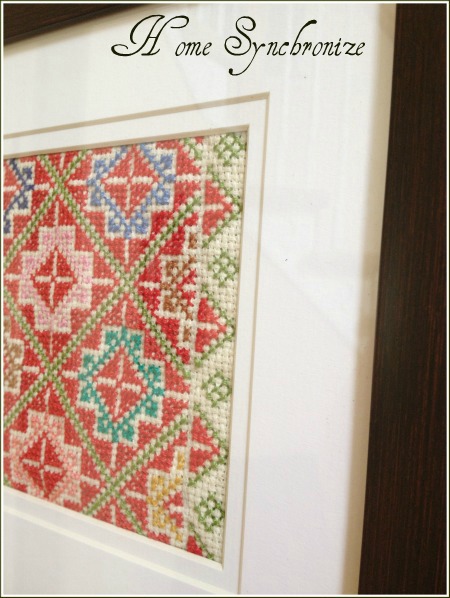 Wallpaper… According to Becky Harris framing wallpaper is easy and cheap. She shows examples of how you can use wallpaper at Houzz.com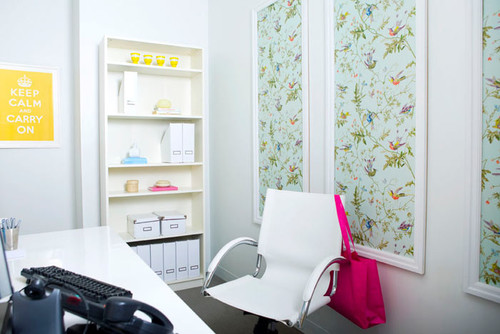 Personally, I don't like wallpaper on my walls, but I can entertain the idea of having it framed instead.
Mirrors….Below is a 2 panel decorative mirror that I created  from framed art.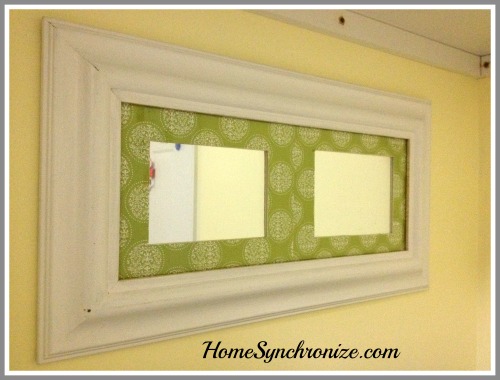 Plates…What a great idea!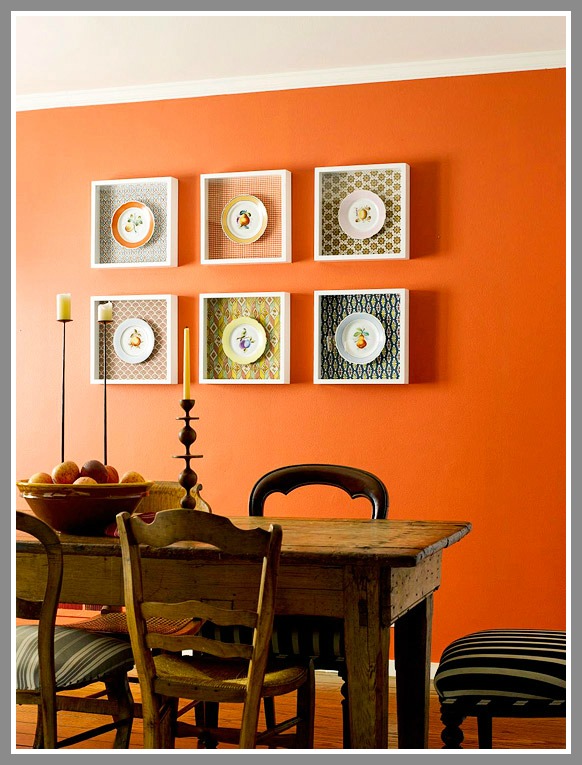 Better Homes and Gardens
Scrapbooking anyone! A great way to show your personality is through a piece of art that you have created by hand. I have always loved the idea of scrapbooking, but unfortunately I did not practice it enough to master it. I made this collage for my son as a 5th grade graduation gift. It is a collection of his memories from his birth until his graduation from 5th grade.  I am very proud of how it turned out.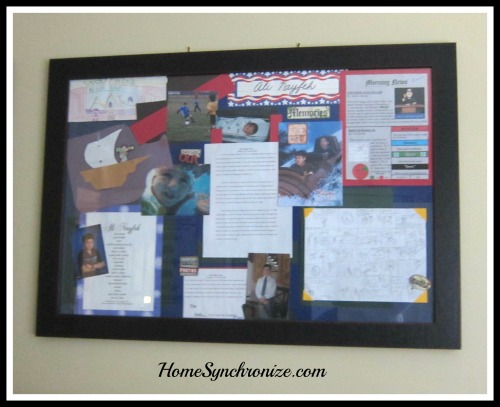 You can also create a collage of your favorite picture. According to David Appleyard 
"Just crop out a selection of different parts of an image, print them separately, then frame them together to make a fun composition!"  It looks something like this: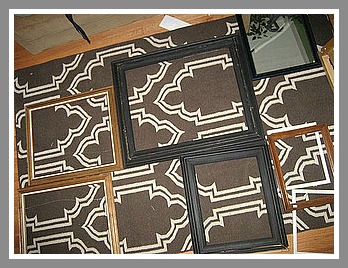 Casasugar.com
One day I am going to create such a composition because it is such a unique idea. It is like turning a picture into a puzzle, but each piece of the puzzle is highlighted in its own frame.
Stencil designs… I used an open frame to surround a stencil design on my dining room wall.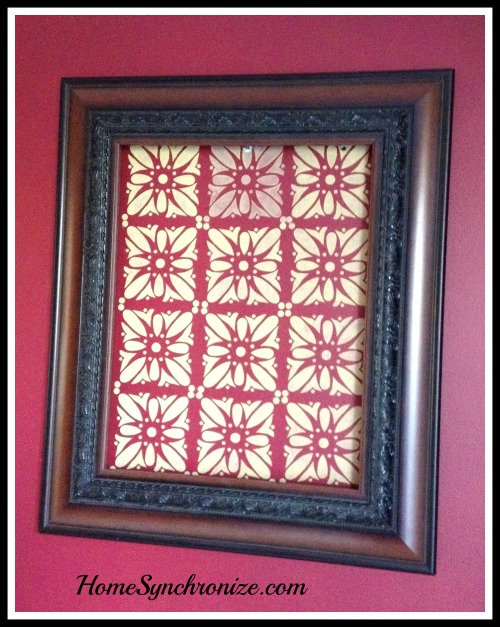 Typography……This type of art is popular these days. So, if you have something to say, by all means frame it!!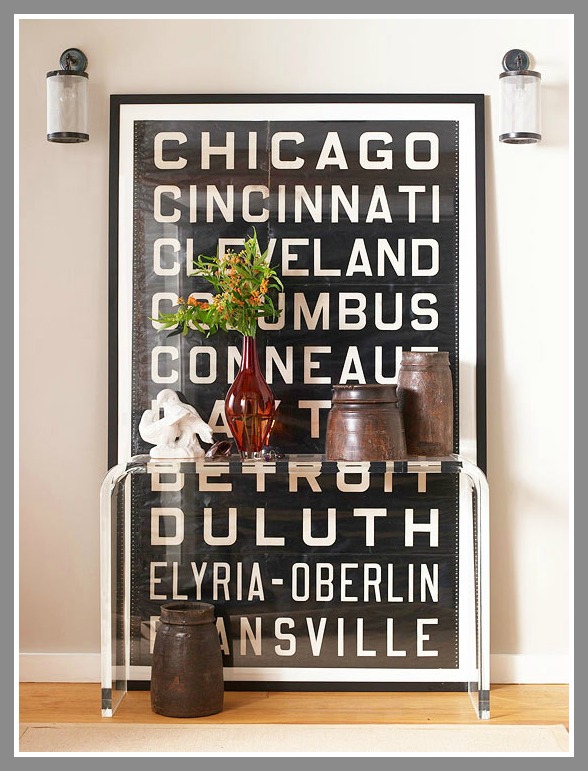 Better Homes and Gardens
A variation of that…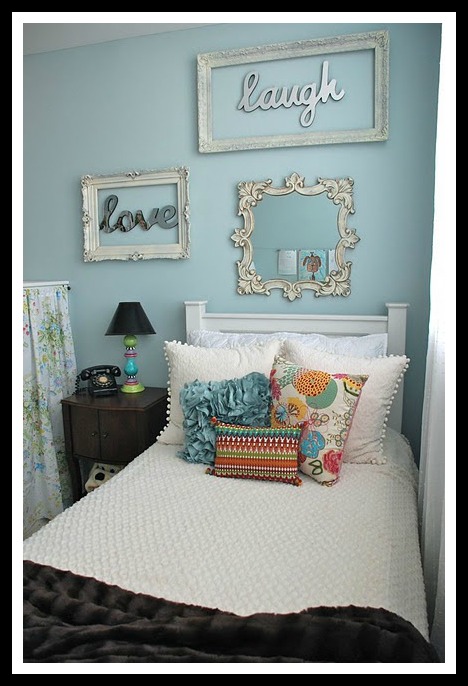 The Vintage Wren
If you can't think of anything to frame, then frame the wall!  Of course, you must have the right wall for that. I don't recommend placing frames onto a dirty, scratched up wall! Da!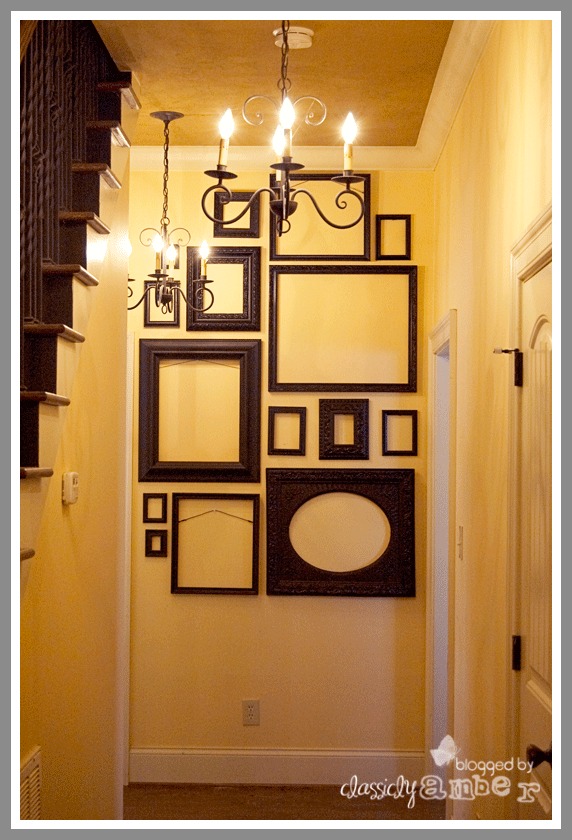 classiclyamber.com
There are many more ideas for creative ways to fill an empty frame, but I will stop at these. I hope I have given you enough inspiration to go and frame something (or nothing).

Next time I will share ideas on how to create a grouping of pictures that will give the best impact. So, stay close.