DIY Friday-Decoupage Inspirations
I have been searching the web for a unique way to update the look of my son's desk. This is how it looks like now,

Blogland is full of DIY furniture updates that look amazing, but I found several bloggers who turned their furniture into unique pieces through decoupage. In other words, they glued on fabric, wallpaper or even gift-wrap onto the furniture to create an exceptional, eye-catching piece of furniture. Take a look at these examples,
Gift-wrap dresser top! Click on In My Own Style to learn how to create such a unique look in your own home.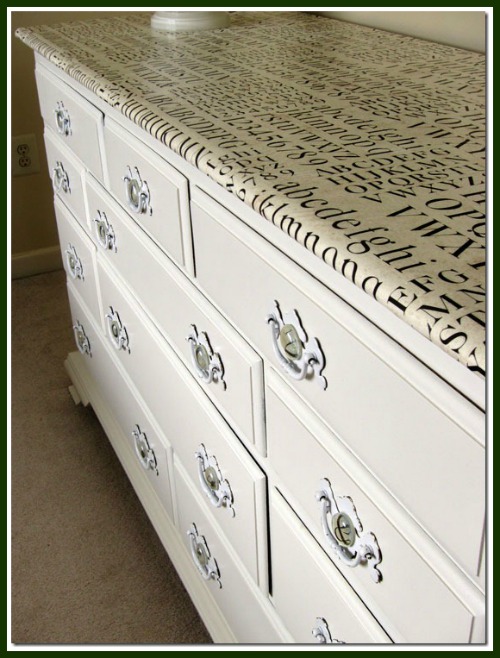 Next is Jen From Iheart organizing who used wallpaper to add a unique touch to her desk.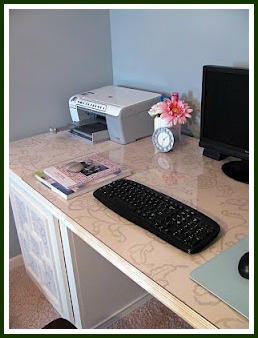 Finally, take a look at this amazing transformation using fabric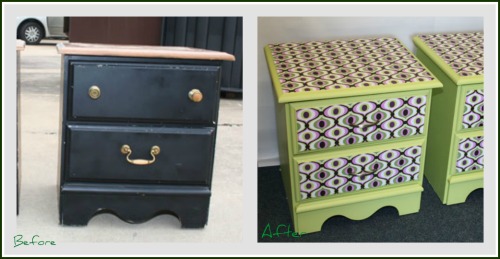 How incredible is that! Click on jcarolinecreative for a complete tutorial.
Not only do these look awesome, they are also practical. Since I am all for merging function with aesthetics, I was wondering how practical they would be. From what I understand, the layers of Mod Podge applied over the fabric/paper protect them from daily abuse. I can't wait till spring so I can try my hand at this. I have never before tackled such projects, but I am excited to learn. So, stay close.