DIY Friday-No Sew Projects
Welcome back to DIY Friday. Unfortunately, today's projects require sewing ability. NOT! I don't know how to sew and I don't have the time to learn it now!  It is on my to-do-list which is getting longer and longer and longer . I found two simple projects that are doable and do not require sewing experience. yay for me!

I learned in design school that window treatments could be used to visually enhance rooms.  For example, you can visually add height to a short window when you hang the curtain rod closer to the ceiling. That would also add height to the ceiling which in turn would make the room seem Larger.  Of course, when you decide to do that you would need to have long curtains. This is where Chris comes in with her no sew (she got me here) curtains. Click on Just a Girl to learn how to add length to your curtains.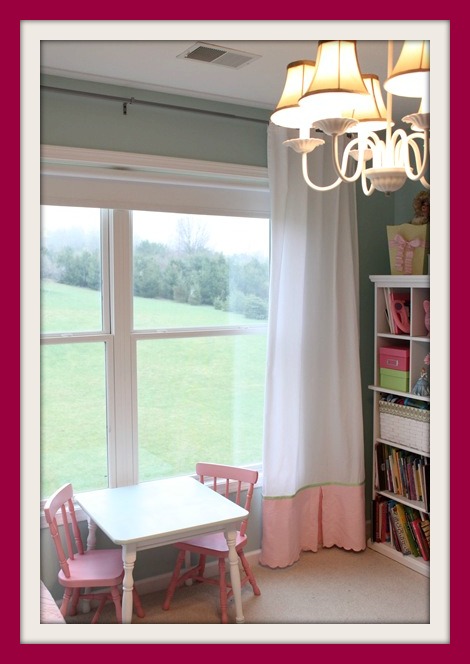 My second project is really simple and creative. Have you ever thought about turning a placemat into a pillow? I haven't! Maybe because I thought they would require sewing skills, so unconsciously I avoided the idea. Ya ya, good excuse lama!  We'll just leave it at that.

Placemats come in beautiful colors and patterns, but because I don't use them in my home, I tend to walk right past them. Not any more! Allison from House of Hepworths gives a tutorial on how to turn those placemats into decorative pillows.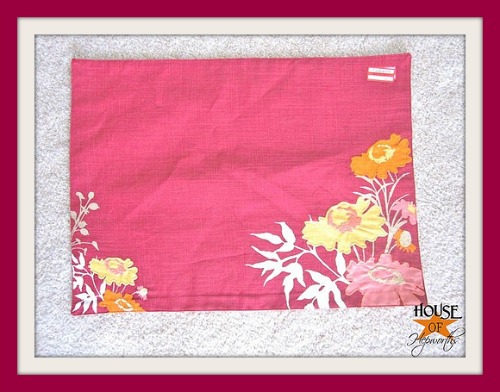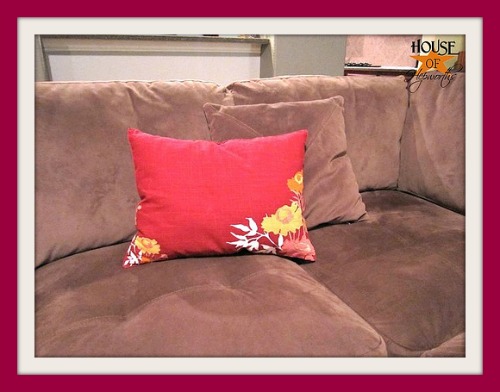 As someone who is just discovering blogland, I am amazed at the creative DIY projects that my fellow bloggers have done. If you are like me, then you probably have not seen any of the projects in my DIY Friday column before. I am hoping to bring to you simple and doable projects that would inspire you to try your own. On the other hand, if you are familiar with the DIY IDEAS that I share every week, then most likely you have not seen the exact projects that I choose to highlight.  Bloggers have different styles at presenting their work , so hopefully the ones I select for you would inspire you to try your own DIY project.

So, which project are you going to try this weekend?
 Until Next Time~