Dreaming of an Exquisite Style
Happy Monday everyone! As I was searching the internet for a home furniture and accessories store to shop at for "Dream On", I came across Elle décor's inspirational rooms. My mind was wondering as I was clicking through room designs and I found myself daydreaming about the possibility of incorporating what I saw into my home. So , I decided to add "decorating styles" to my "Dream on!" weekly column. Hey, we're still dreaming here

Today, I was daydreaming about living in rooms that are decorated in the  eclectic style. This is not my style, but the rooms do look amazing. Who knows, maybe one day I can incorporate one of their elements into my home. But, for now, it is fun to just Dream ON!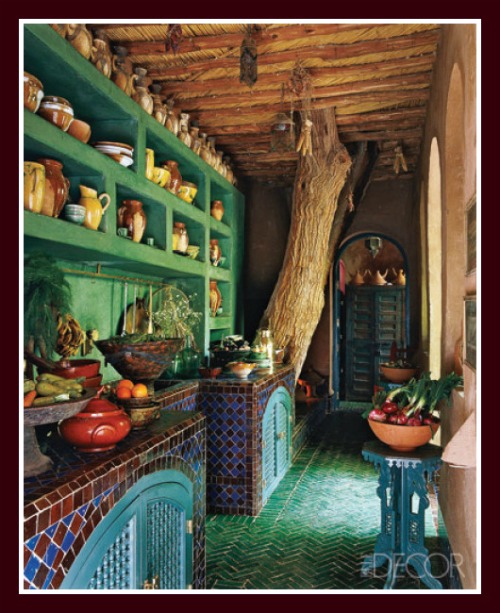 Look at all that colorful tile! The counter, floor, and cabinets are just covered in tile in such an amazing way!!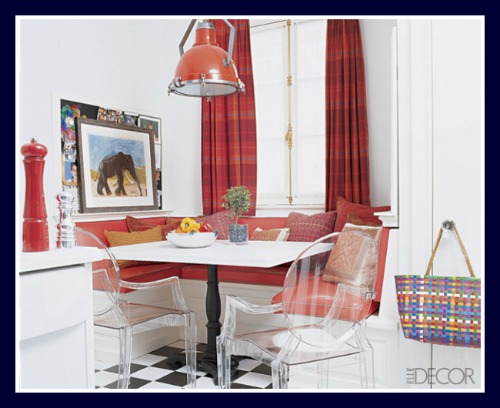 I feel so hip now! Take at look at that light fixture and those chairs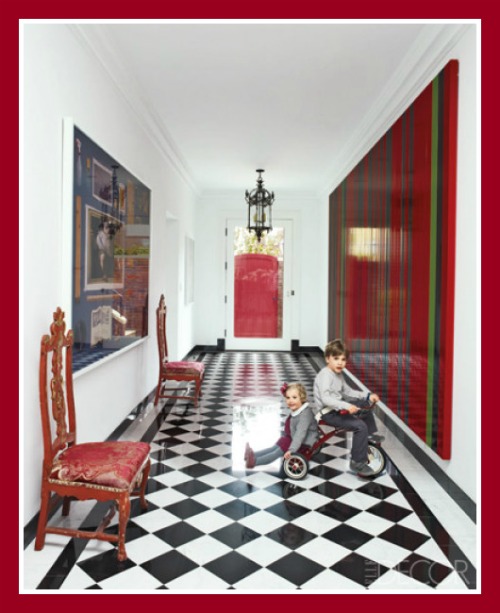 Such Elegance!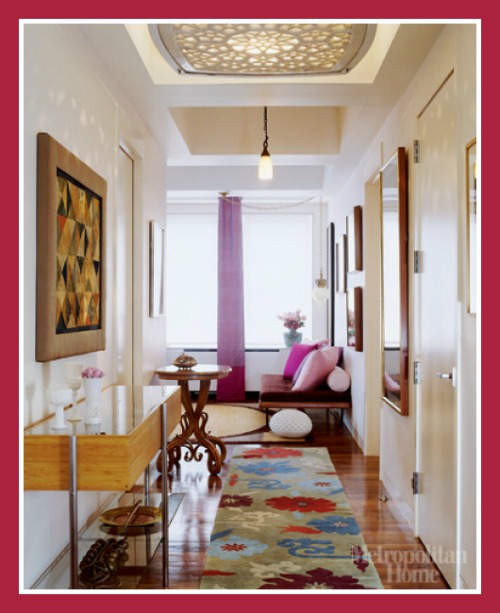 Wouldn't you love to be welcomed by this foyer!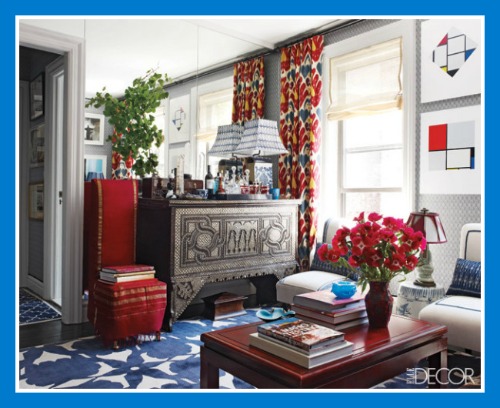 I just love the color and pattern coordination in this living room.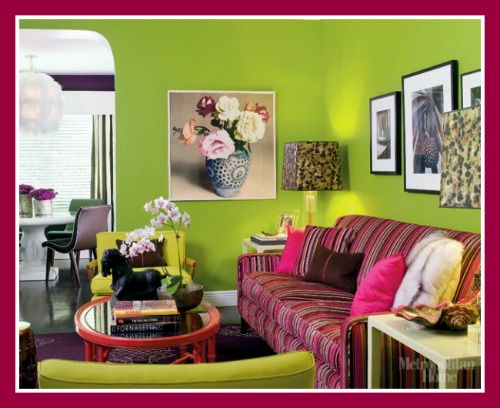 Wow! I wish I could be so adventurous as to try this in my home! Doesn't this look amazing!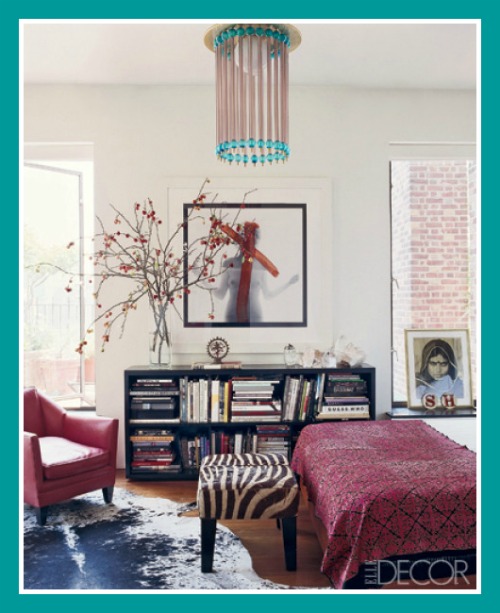 I love the mix of patterns and textures in this bedroom.  Even the light fixture is a piece of art!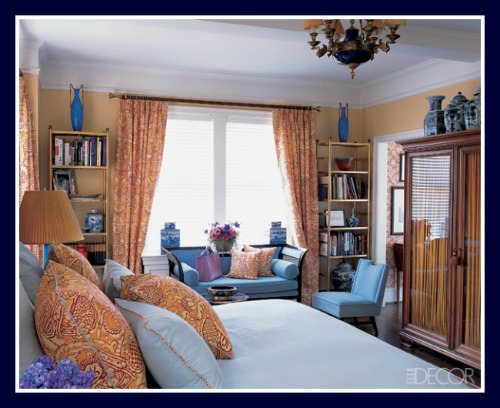 Simple and Elegant!  My new bedroom….:-)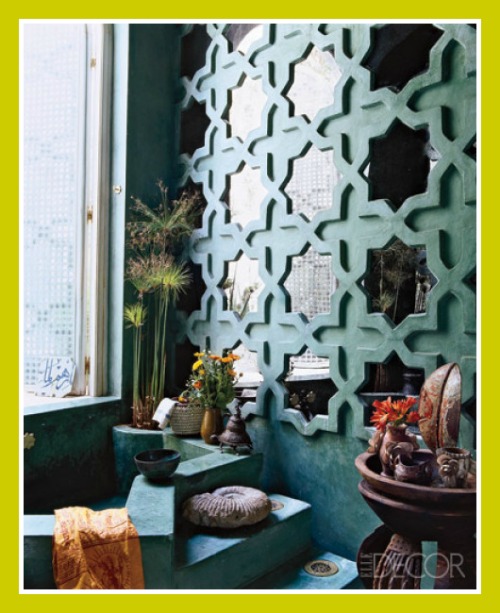 How amazing is that mirrored wall treatment in this Moroccan bathroom!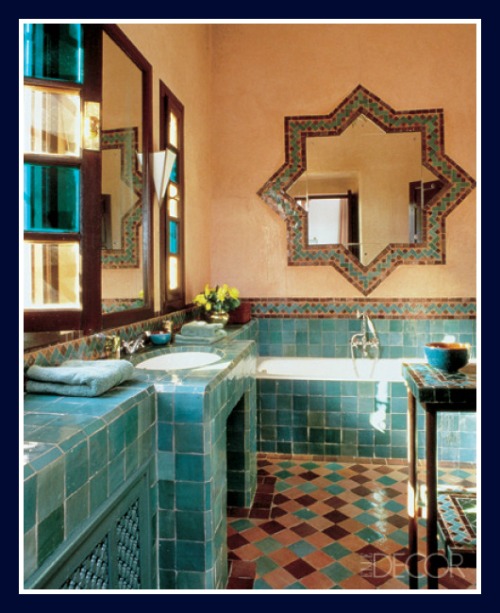 Ok, so I adore colored tile! Can you blame me? Wouldn't you love to have this in your home? I sure do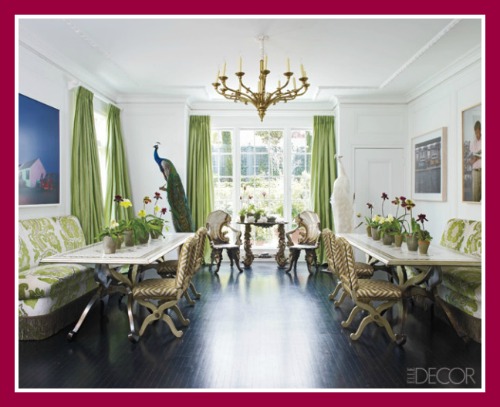 This is a dining room, in case you were wondering!
I hope you enjoyed this virtual dream tour in the eclectic style. Unfortunately, its time to wake up now and deal with real life issues like what to cook for dinner.  

Until Next Time~