I Am A Contestant in the Benjamin Moore Challenge at Olioboard
Happy Monday! Olioboard is having another design challenge, this time it is sponsored by Benjamin Moore. In order to qualify, we are asked to design a room using a minimum of 3 Benjamin Moore colors. F.U.N.
As you know, lately I have been exploring the Arabic/Islamic style in interior design. Last week I introduced you to the Islamic Style and I shared with you some ideas on how to incorporate it into your home. So, it is only befitting that my entry into this mood board contest will have an Arabic flare to it.

I love mixing design styles to create a look that is welcoming, comfortable and elegant. This is what you will find in my entry into the Benjamin Moore contest at Olioboard.
Ta—Daa…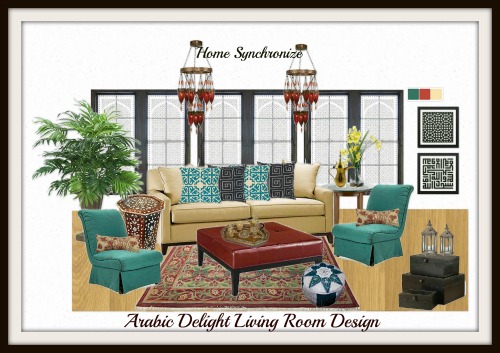 Can you pick out the elements of the Arabic/Islamic style ?
Here is a hint: Modern Arabic style design ideas  

If you would like a closer look, click here http://olioboard.com/boards/93843-arabic-delight. While you're there, please register to vote for my board. Just click on the red heart.

I would love to hear your thoughts, please share in the comments below.