Liven Up Your Kitchen With This Trend
Take one look at this picture and tell me you don't dream to have these appliances in your kitchen!!!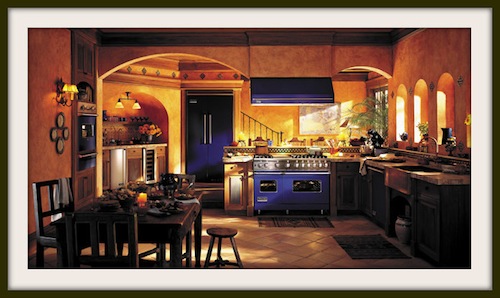 Viking
Today's appliances are not only about function anymore, they are adding to the aesthetic value of  kitchens. I remember drooling over colored washers and dryers at sears when I first saw them. I am even more excited with the variety of colors available these days. Take a look at this gorgeous washer and dryer from Electrolux …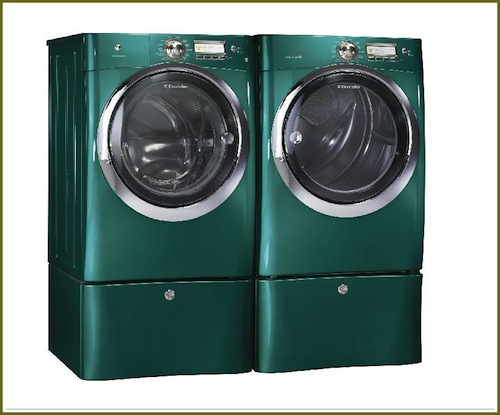 And these large colored kitchen appliances….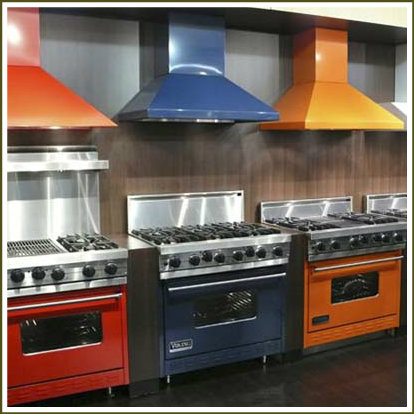 Viking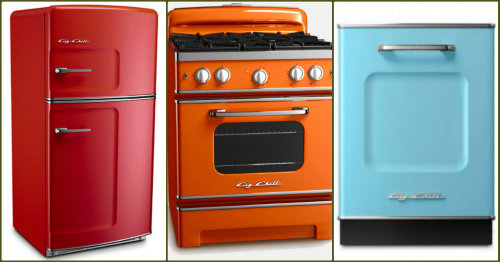 I would love to have colored appliances in my kitchen because I think they look AW_SO_AWSOME!!! Though, I would limit myself to only one colored appliance so it would "pop" out and add interest to my kitchen design.
However, Allow me to drag my feelings aside
If I were in the market for buying a kitchen appliance, I would be really hesitant to buy a colored one!

Large appliances are a major long-term investment, and because of that I would be afraid to commit myself to a specific color for years! What if I get tired of it? What if it gets scratched up and there is no exact color match? What if the appliance needed to be replaced, and that color is discontinued ? What then? Knowing how light affects color perception, how would my chosen color look in my kitchen?
This is what I would rather do…..
I would rather have a neutral color that would blend with any color scheme, look modern, and elegant. No, I am not talking stainless steel! I learned that an oiled bronze finish is predicted to take over stainless steel appliances in the future. As a matter of fact, Jenn-Air has already launched their oiled bronze finish appliances in 2008. Take a look….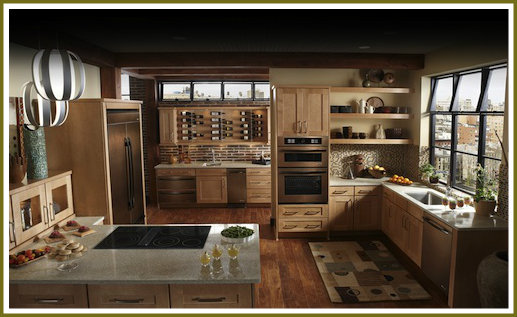 Or, I would add a jolt of color through small colored appliances…. the ones that don't have to break the bank! Take a look at some of the choices available…..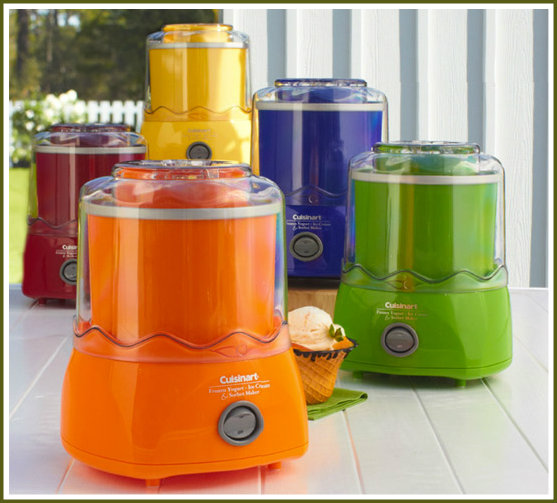 The Kitchen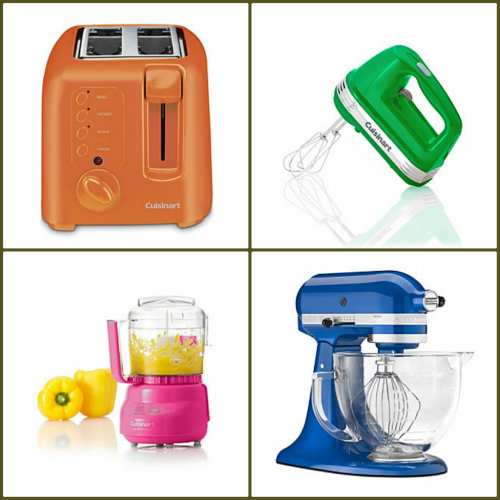 Bonton 
These look refreshing, don't they?
That's it! I have decided to liven up my kitchen with a small colored appliance. Maybe that pink mini food processor above!

How about you? Would you invest into large colored appliances, or would you rather just buy a small one? Or, you don't really like the idea of colored appliances? Please share your thoughts.