Mudroom Makeover-The Design Plan
Once upon a time…..Last week
Me: I have an idea!
My Husband: Oh Oh!  (His usual response to my ideas)
Me: I want to re-design the mudroom.
My Husband: (Cautiously)…OK!
Me: I want to remove the desk, add a bench, change the utility sink,  paint and I would love to add a glass tile backsplash!

My Husband: (fearfully)….OK!
Me: I will do the design but I need you to do the handy work. (smile)
My Husband: NOooooooo!
Yes Dear, it's time for a makeover! Yay
Our mudroom serves multiple functions as a laundry, storage and back entry area. I have tried to organize it with storage baskets, shoe cubby and coat racks! However, it is still not functioning as smoothly as I would like it to. May I also add that it is not an inviting entry as well despite my efforts. The built in desk is useless! The utility sink is just ugly! and the white walls are beaten up in this busy room.  I want my mudroom to be cheerful, inviting, functional and organized.
This is how it looks like now…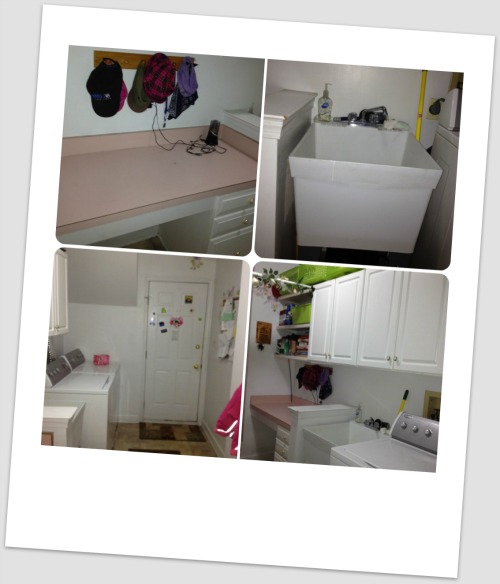 This is what I have in mind…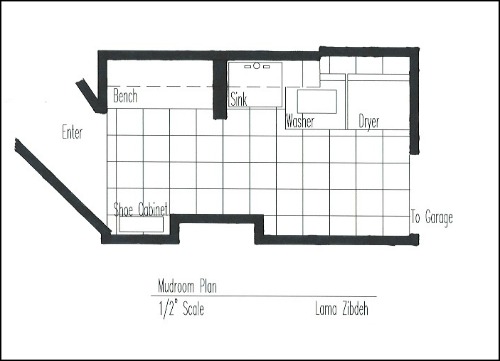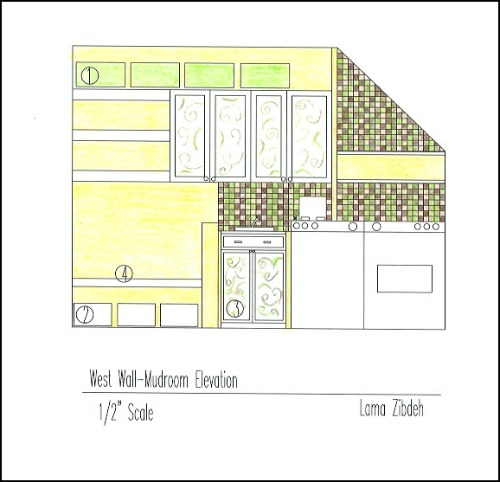 In other words…..
The desk will be replaced with a bench which will provide seating for putting on shoes.
The utility sink will be replaced with a laundry vanity which will provide much needed storage.
The white walls will be painted a cheerful color in a durable finish.
The space underneath the bench will provide storage for laundry baskets.
The coat hangers will be replaced with durable ones.
The shoe cubby will be replaced with a closed shoe storage cabinet.
A design statement ("wow" factor) will be created!
Here are my selections to complete the design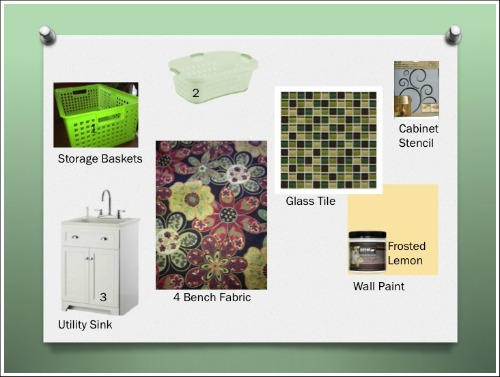 Originally the designer in me wanted to do a COMPLETE makeover! Break down walls, add countertop, cabinets, and install a stackable washer and dryer. However, the homeowner in me needs to be real! Money talks! Keep it simple and work with what you have!

Let the work begin!

P.S. I will keep you updated on the progress of this makeover