Target Living Room Concept Board
Welcome back! I decided to put "DIY Friday" on the shelf for now in hopes of finding design inspirations from other outlets.  My first inspiration came from a recent trip to Target.
I went to Target yesterday looking for a simple desk lamp for my son's room. As I was walking in the home furnishing and décor section of the store, I had a revelation. Recently, I was introduced to an online mood board creator called  Olioboard. This is an excellent tool for anyone who wants to visualize their design ideas before buying furniture and decor. You can upload your own photos, use photos from the web , or use photos from olioboard's huge library of furniture and accessories. So what does that have to do with my revelation?
Olioboard+Target=Inspiration design

As soon as I returned home, I logged onto Target website and proceeded to create a concept board for a living room.  Concept boards are also known as design tiles or mood boards.
Ta da…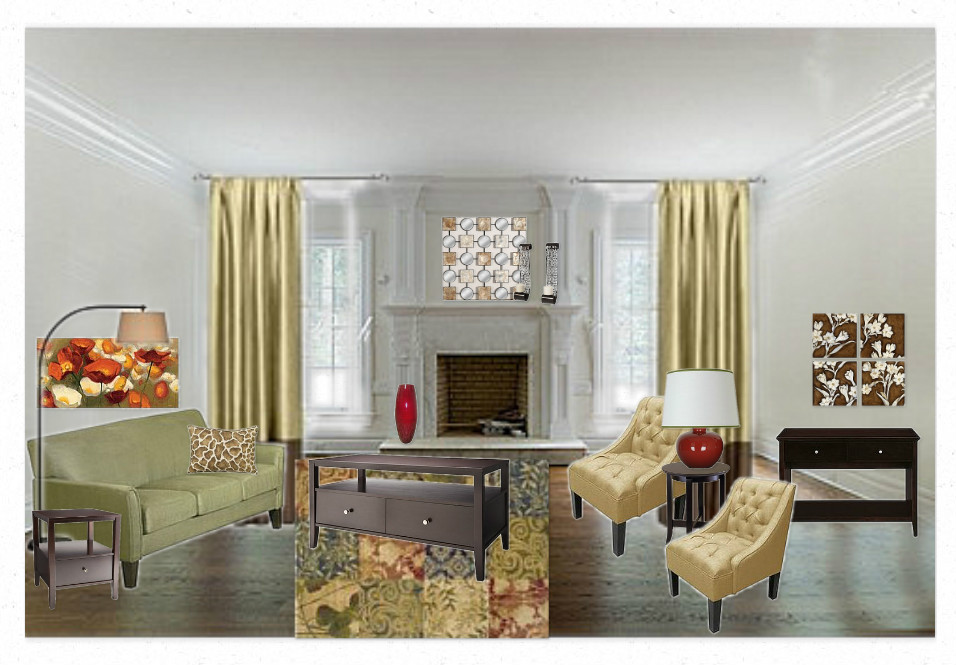 I chose an analogous color scheme of green and yellow, with a splash of red for excitement. The area rug ties all the colors in the room together and anchors the furniture.
I enjoy creating concept boards even though they can be time consuming. What's fun about Olioboard is that its FREE, and they run monthly contests that challenge everybody to tap into their creative side and design amazing spaces. You can say that Olioboard is my new Pinterest. Which also means that you will be seeing more concept boards on this blog.

What do you think of my concept board? Would you be interested in such a design? What would you change in that design to make it fit for your home?