10 Eid Gift Ideas I Found On Etsy
Ever since I joined the Etsy community it has been my go to marketplace for unique goods. Its a wonderful place for artisans from all over the world to sell their own handmade creations. Whatever you can think of; clothing, home decor, accessories, jewelry, books, art, paper crafts, shoes, toys, and of course craft supplies (like my Arabic calligraphy stencils ;)), you are sure to come across something that you will love. This makes Etsy the best place for gifts. You can be sure that your gift is a little more special because it is handmade with love and that no one will give the same gift as you.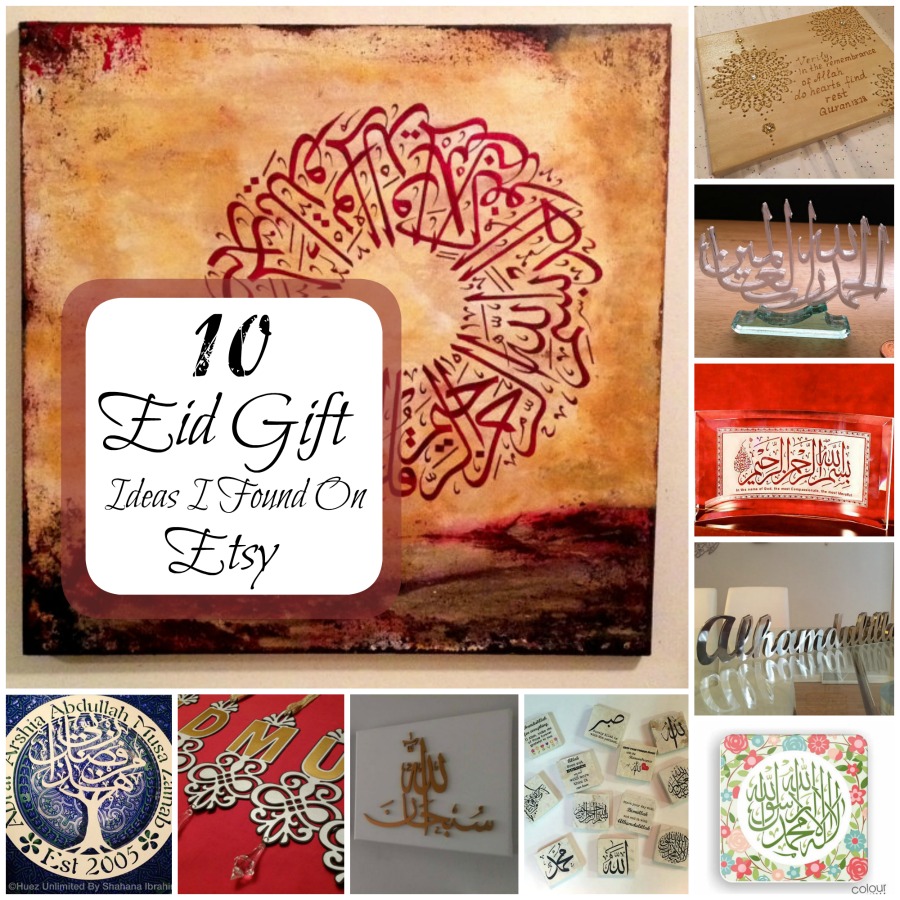 Eid is coming up inshallah so if you are looking for unique gifts for you or your friends, check out these 10 Eid gift ideas that I found on Etsy.
What did you think of my Eid gift selections? Which ones would you love to receive?

Disclaimer: I do not endorse, nor did I receive any gift or monetary compensation from the shops featured in this post. I am simply sharing my suggestions for unique gift ideas that I am sure you will love!
P.S. Be sure to visit Home Synchronize shop for Middle Eastern Inspired home decor and take advantage of the 40% discount available for purchases over $30. Offer valid until July 22.  Come on over and start shopping