A Token Of Appreciation-Personalized Artwork
Salaam my friends. How are you? I hope you are taking advantage of these blessed final days of Ramadan. Today's post is a DIY wall art that has nothing to do with Islamic calligraphy stencils but it could be. Read on.

A month ago my youngest daughter (Razann) graduated from preschool. My baby is going to Kindergarten! Subhan Allah how time flies. Her teacher, Ms. Amy, is a hardworking teacher that went the extra mile by making sure that Razann does not get exposed to anything that we don't want her to and always looking out to make sure that Razann does not eat or handle anything that is not halal.  As a token of my appreciation , I felt I should also go the extra mile and create a handmade, personalized artwork for her. A gift from the heart.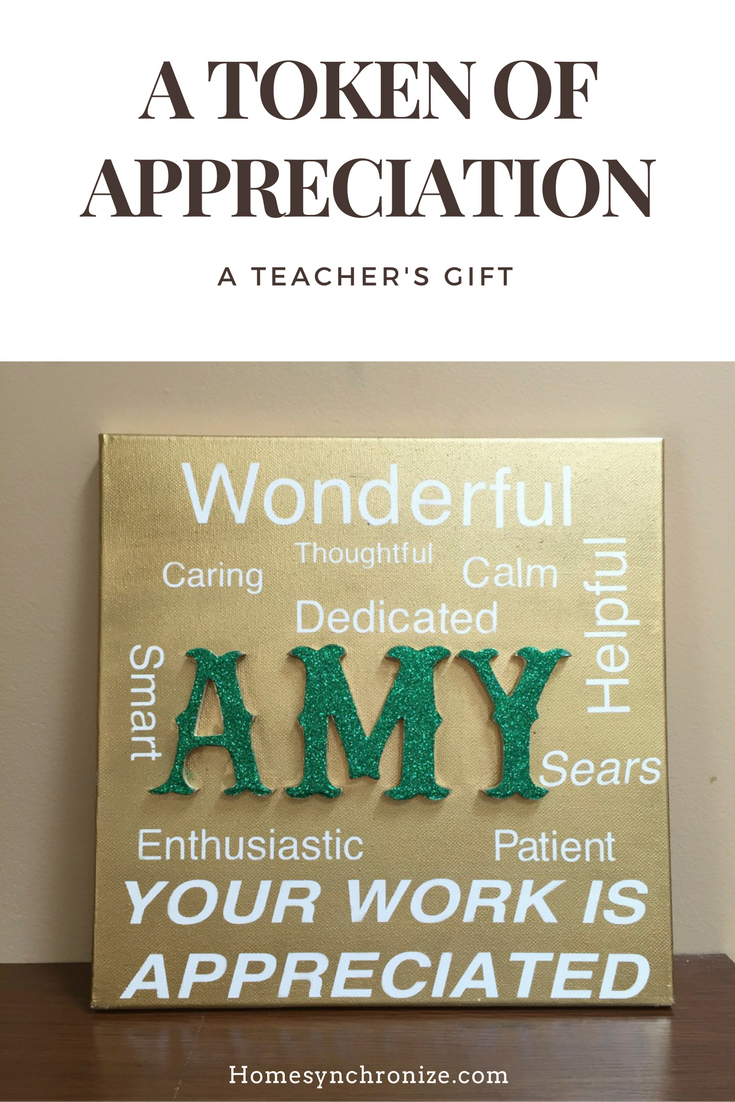 Here is how I did it:
Supplies:
Vinyl lettering.  I used my cutting machine to design and cut the words out but you can use vinyl letters that can be found in office stores.
12 x 12″ white canvas.
Wooden letters
Gold metallic spray paint.
Tacky glue
Fine glitter
Modpdge with foam brush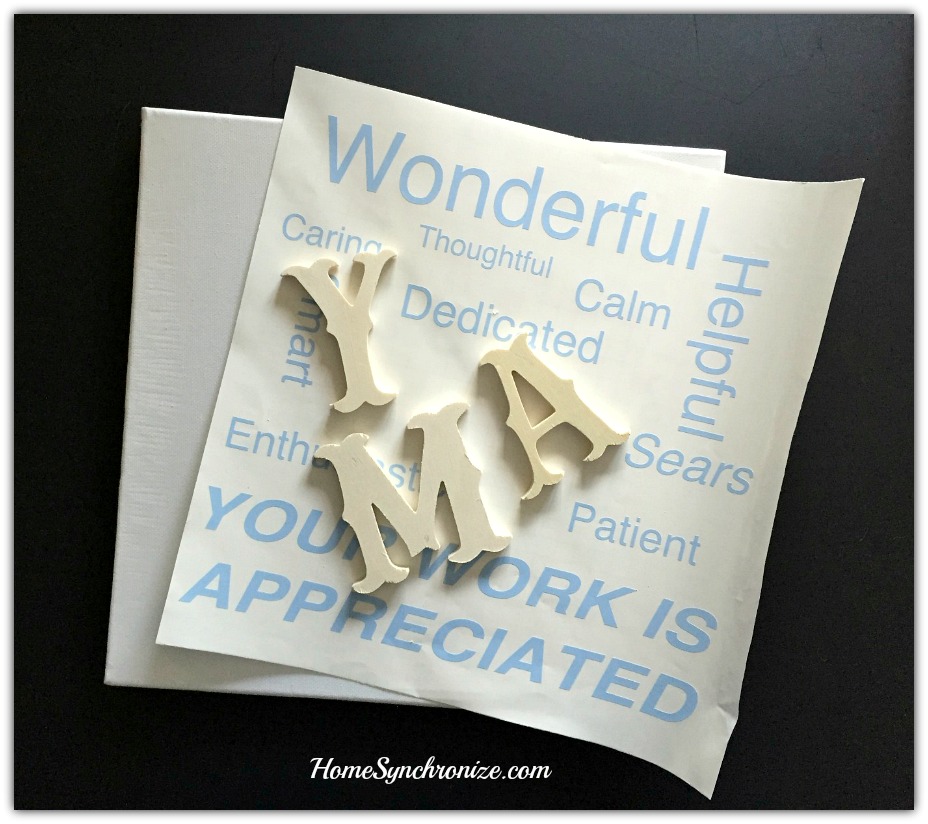 Step 1: I laid out and sized my design on the computer before cutting it.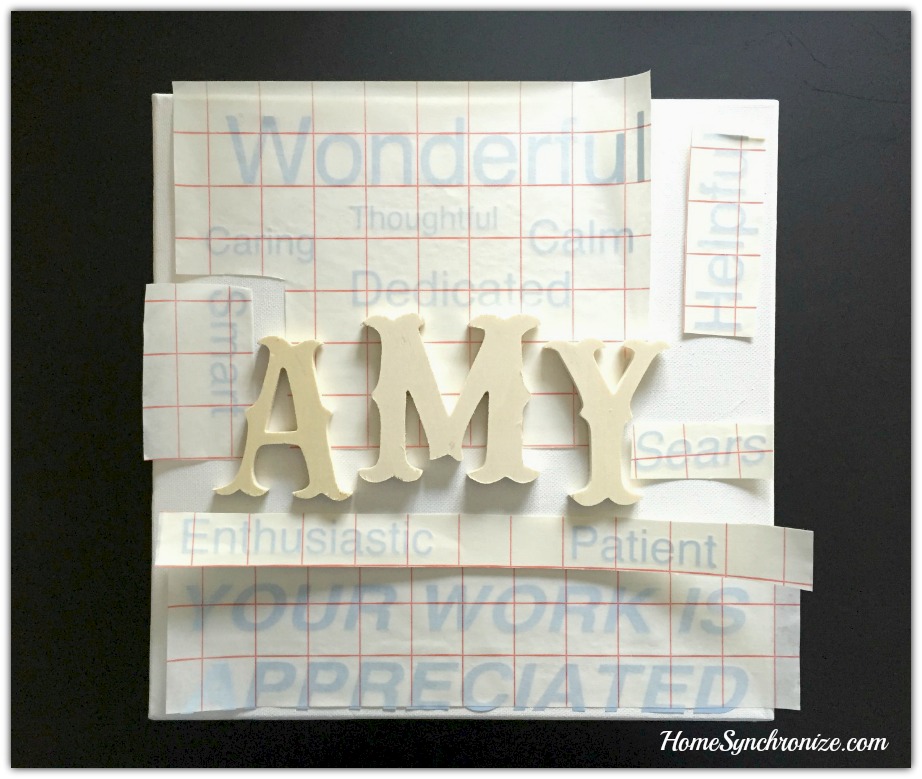 Step 2: I followed the application instructions to stick the word decals to the canvas.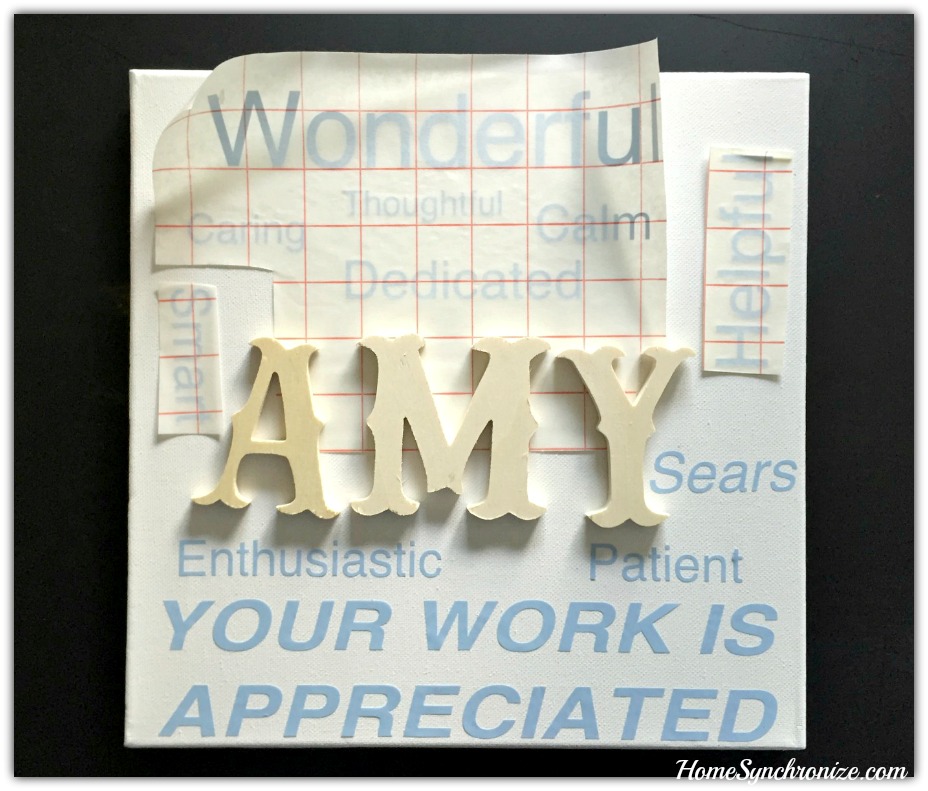 Step 3: I took my canvas outside and applied several layers of spray paint.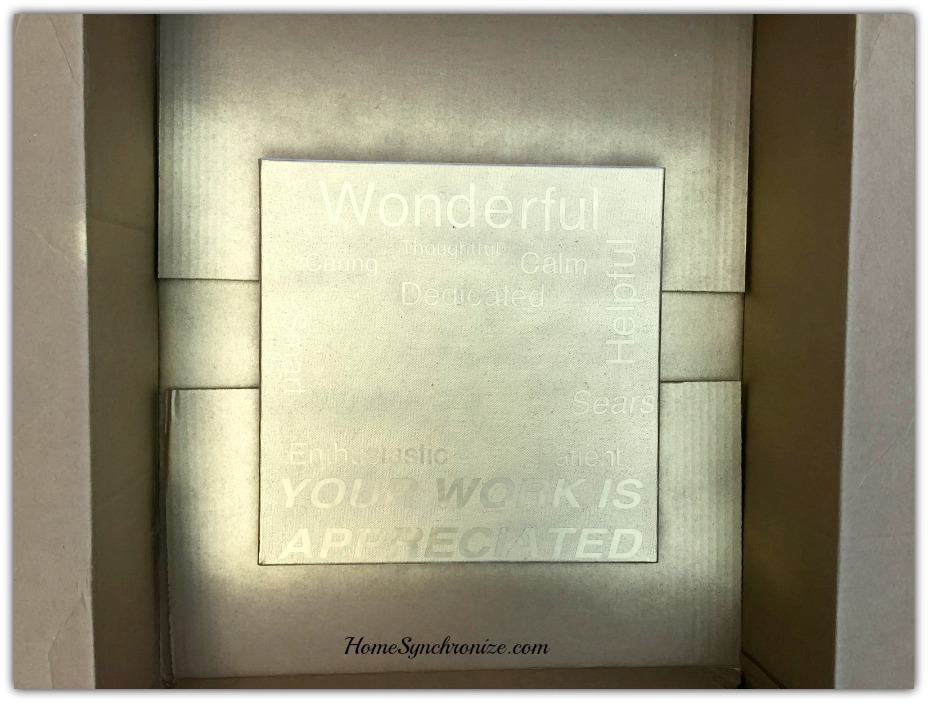 Step 4: Then comes the fun part of weeding out the letters.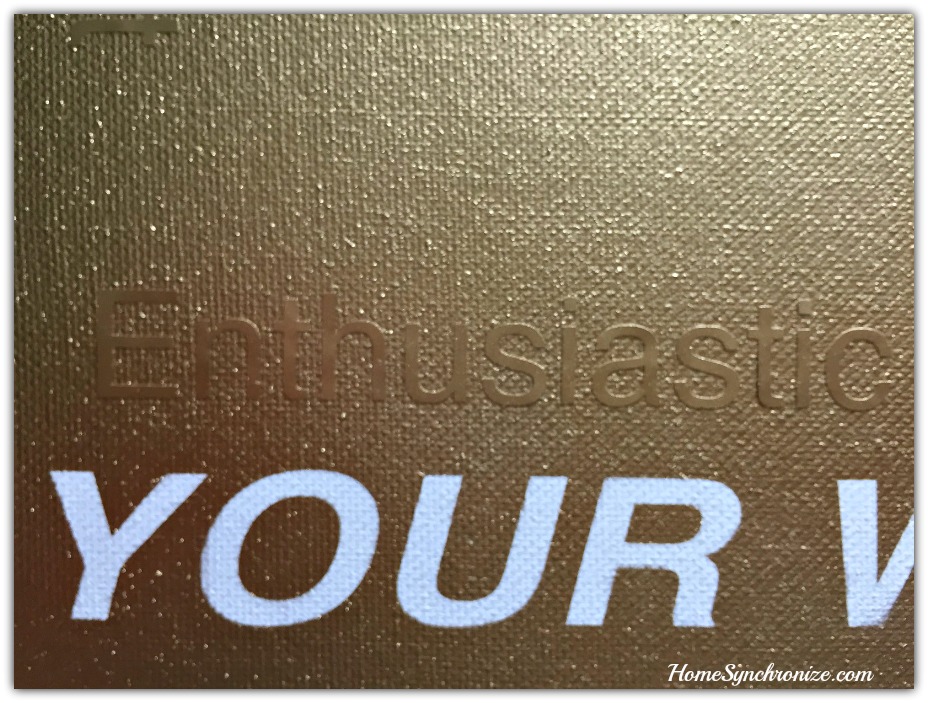 Step 5: I spray painted the wooden letters.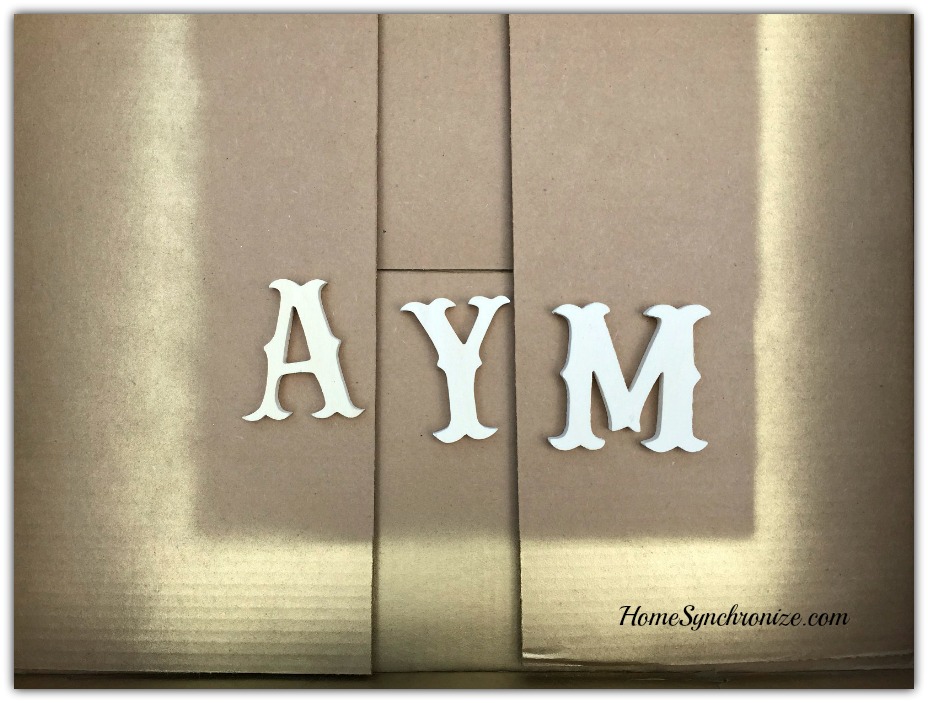 Step 6: I applied a thick layer of Tacky glue to each letter then I sprinkled glitter over it before it dried.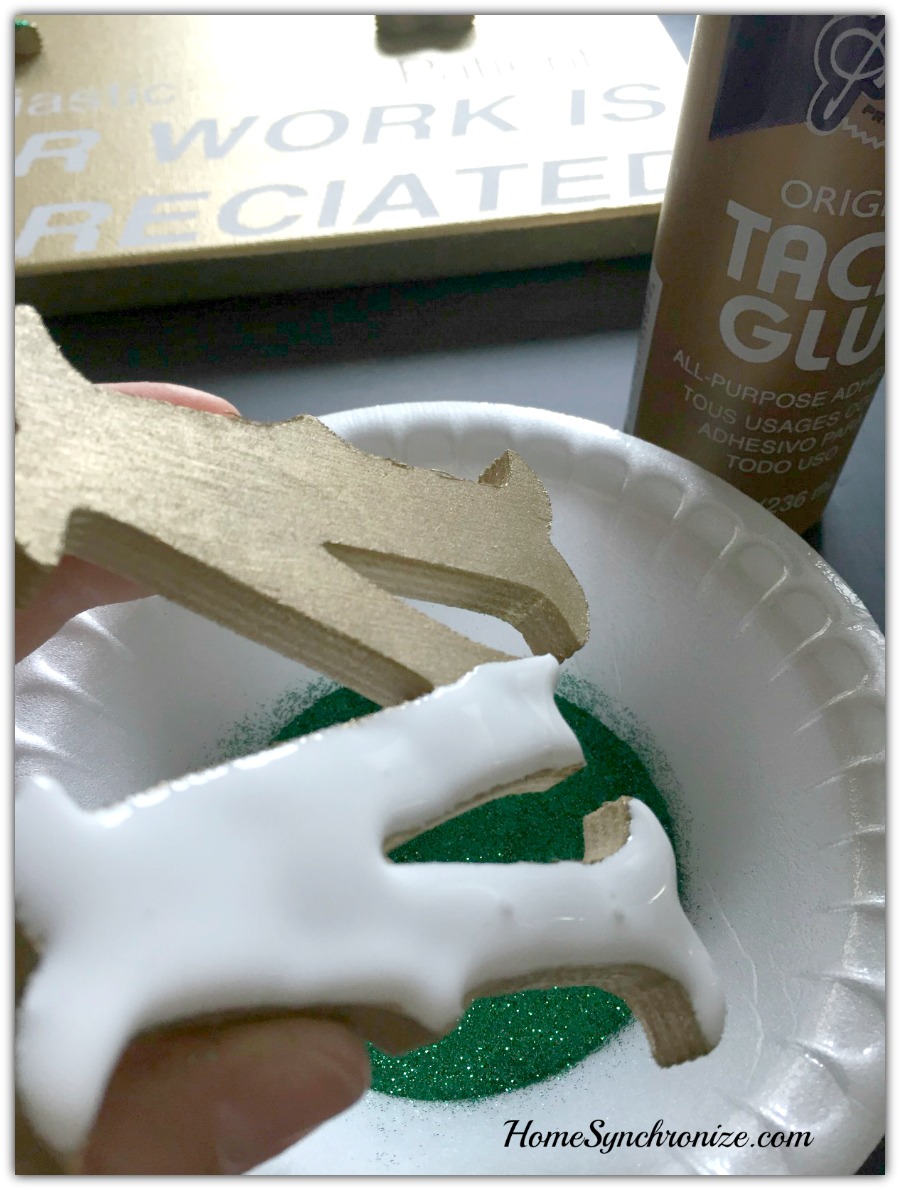 Step 7: After the glue glitter dried I used ModPodge to seal and glue the wooden letters to the canvas.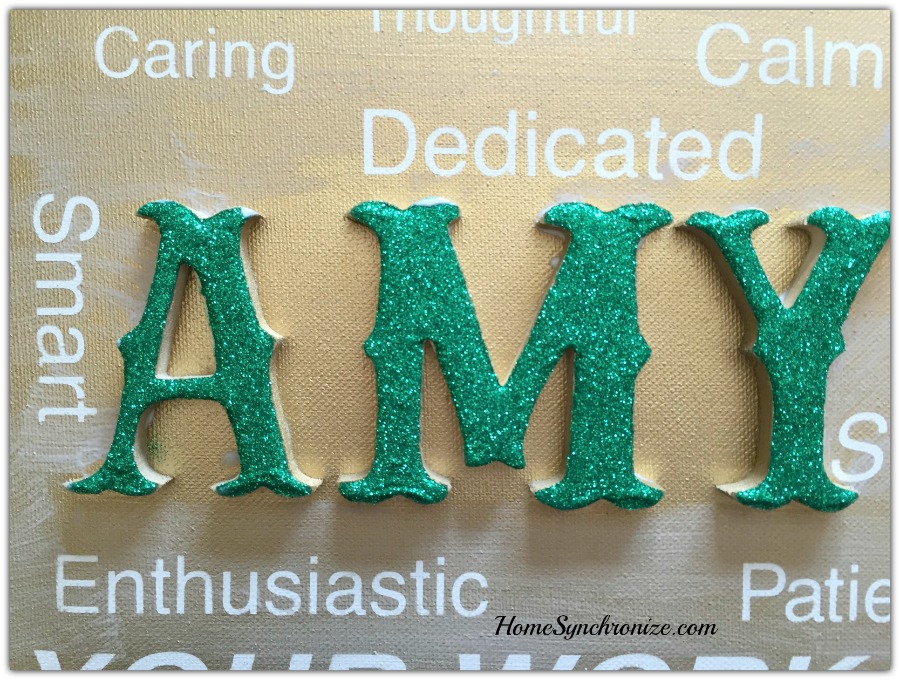 All Done!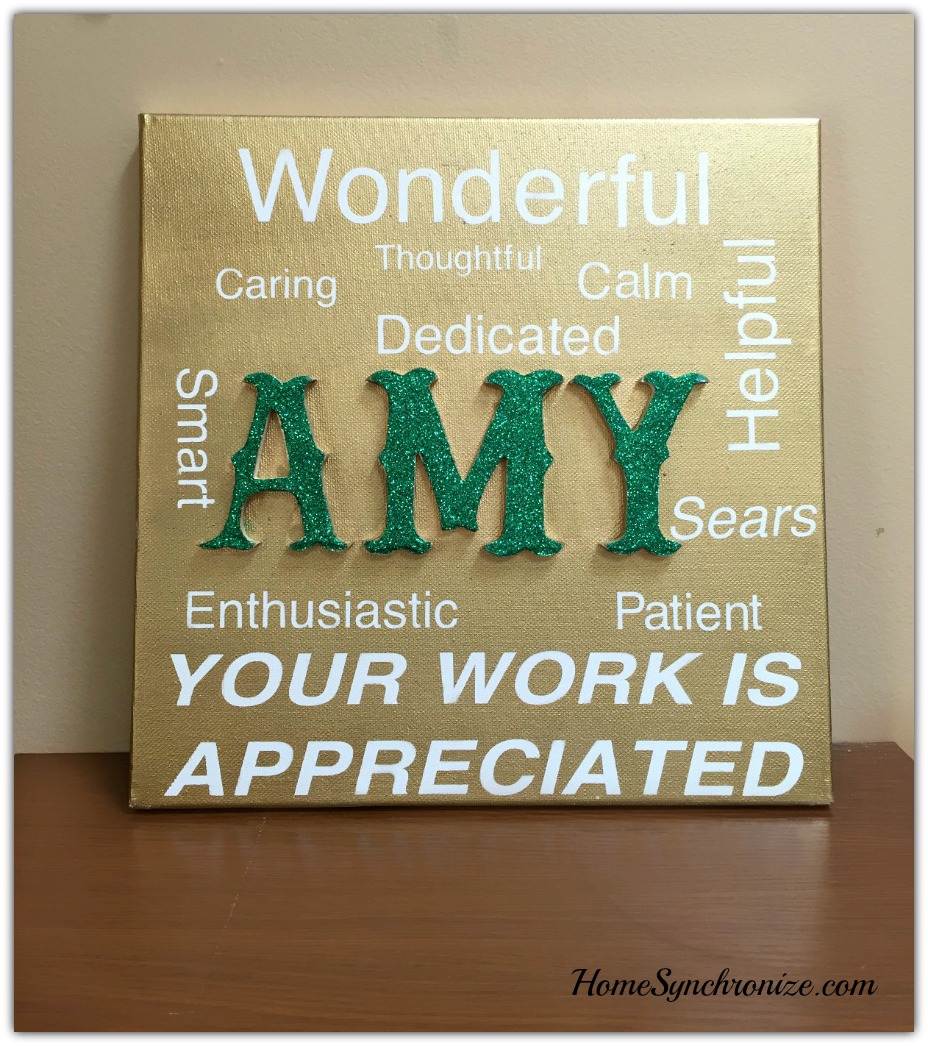 This was a fun project to do and turned out better than I imagined. You can easily create something similar for EID by using wooden letters to form the word. You could surround it with Eid Mubarak, Happy Eid, Kol Aam wa antom bekhair in both Arabic calligraphy and English translation. Contact me to supply you with the Arabic calligraphy decals for your next artwork project. I am now inspired. Are you?