Design Inspiration-Arabic Calligraffiti of eL Seed
I am familiar with Calligraphy. I am familiar with Graffiti. But I was not familiar with Calligraffiti, until it was brought up to my attention recently by one of my Etsy shop customers. I have seen the art before, but did not recognize it as calligraffiti.
So, what is calligraffiti? 

Basically, it is…
 Traditional handwriting with a metropolitan attitude.
A google search for Arabic calligraffiti led me to eL Seed (The man translated into Arabic)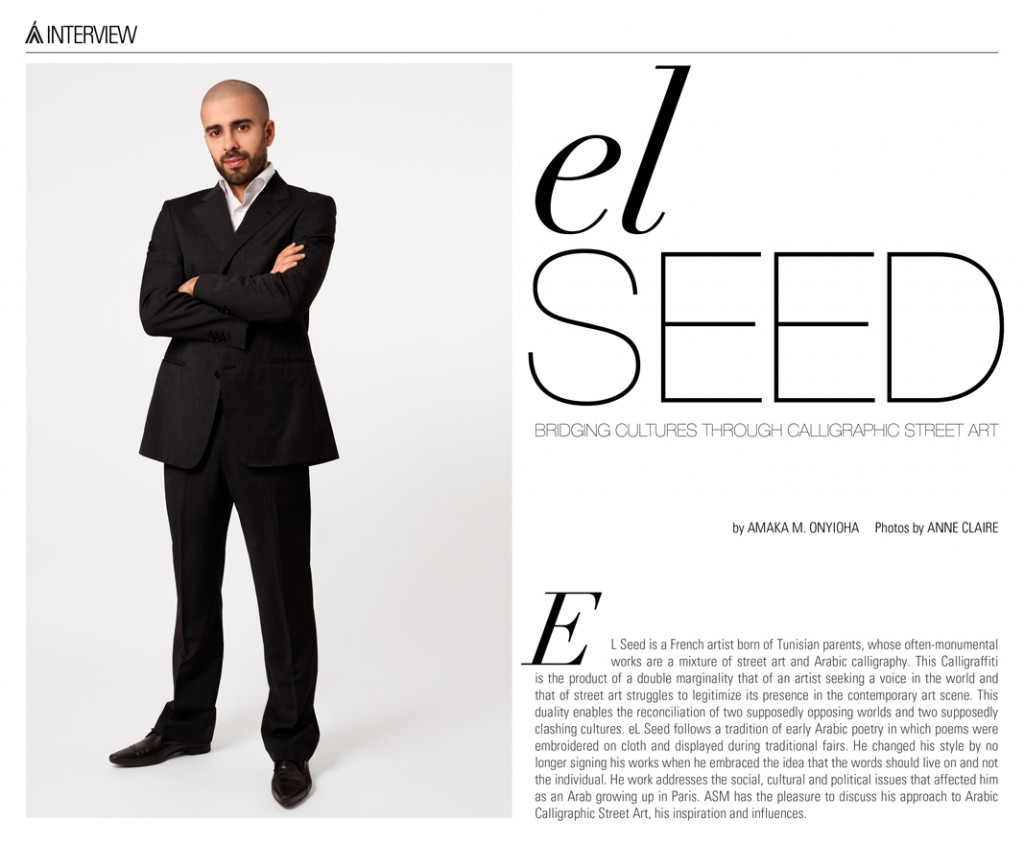 (Read the full interview here)
He is a Tunisian-French street artist mostly known for his style of Arabic calligraffiti. A free form of art that does not follow the rules of classical Arabic calligraphy, but reflects devotion to Arab art and culture. He integrated his appreciation for Arabic calligraphy with his talent as a street artist to create stunning calligraffiti art on walls.
Take a look at some of el Seed's work…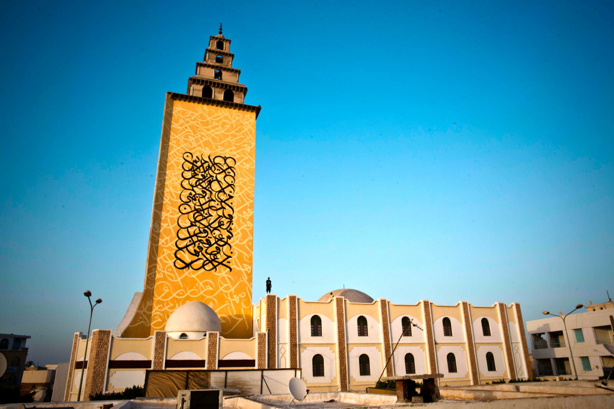 Quran Verse: "Oh humankind, we have created you from a male and a female and made people and tribes so you may know each other." el Seed-art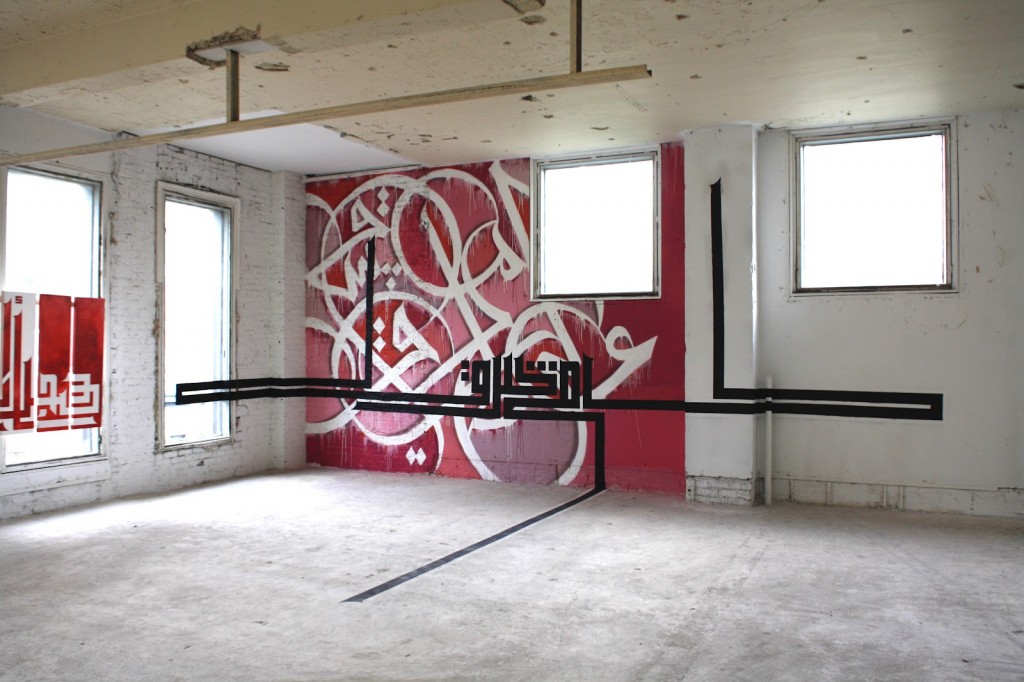 "On the road to Damascus"-el Seed-art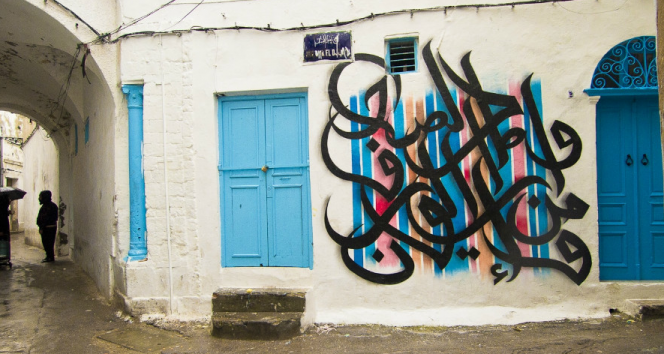 "The sun rises behind the centuries"-eL Seed -art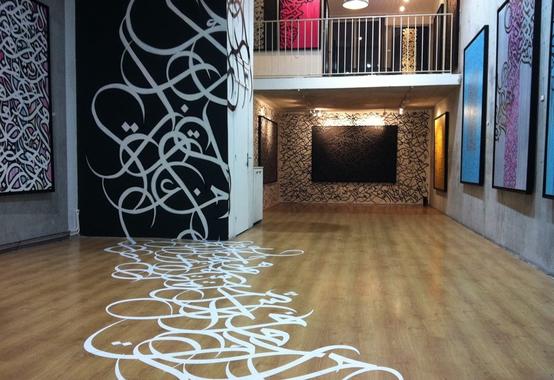 eL Seed Solo exhibit in Paris-Copyright © Megan Beneat-Donald [Fair Observer]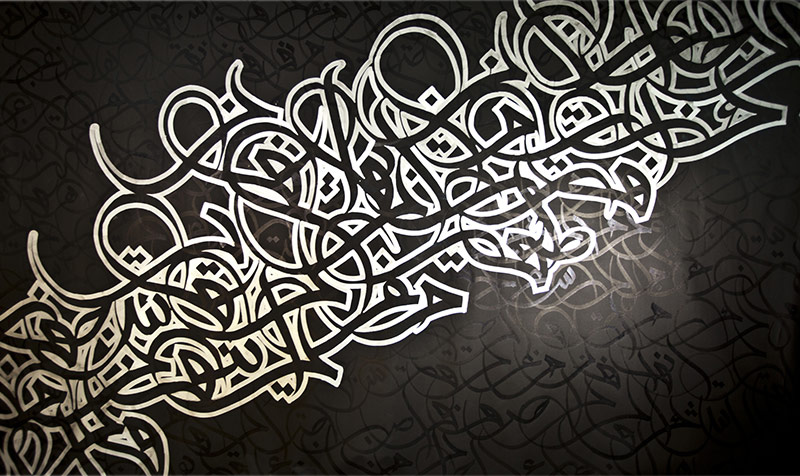 eL Seed-art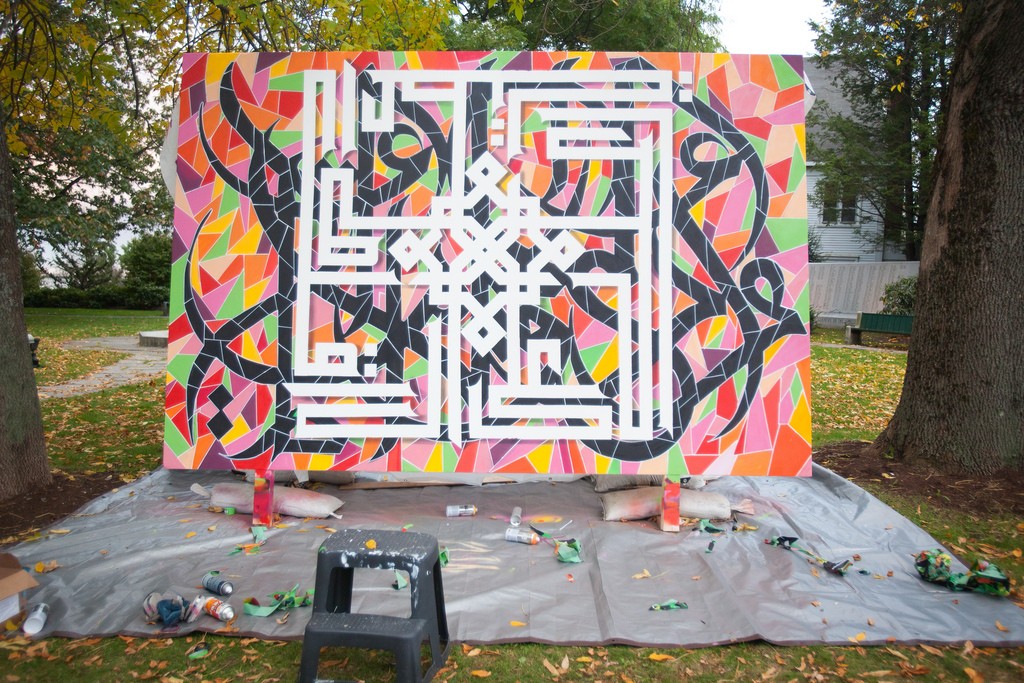 "Give back at least what you received"-eL Seed-art
While I am unable to read the Arabic words in his art, I am fascinated with his talent as an artist, and admire his goal as an Arab.
I try to break some stereotypes about my culture and my people, but I stay away from positioning myself as a victim and feeling as though I have to justify myself. I am more into affirming and presenting my identity and culture. [Fair Observer]
His style of art will soon be introduced into the fashion industry through the french design brand of Louis Vuitton.
Given a blank canvas to create whatever he wished, eL Seed decided to tell a story of historical collaboration between East and West. His research led him back to the trade routes and cultural and intellectual exchanges between Venice and the Arab World, and to the discovery of a poem by Palestinian writer Taha Mohammad Ali, 'Venice Carnival', praising Venice for its beauty and elegance. EL Seed tells a story of coexistence between two seemingly opposed worlds through the reproduction of this poem. [Savoir Flair]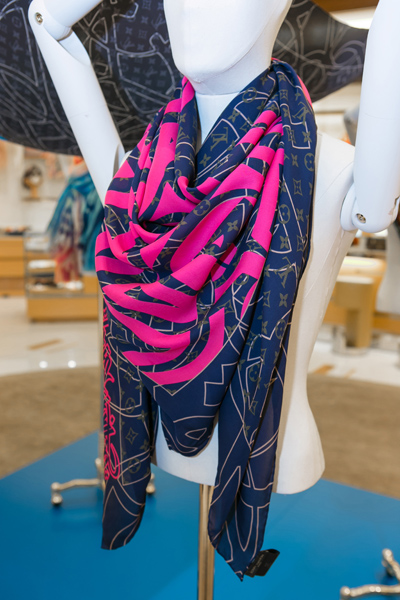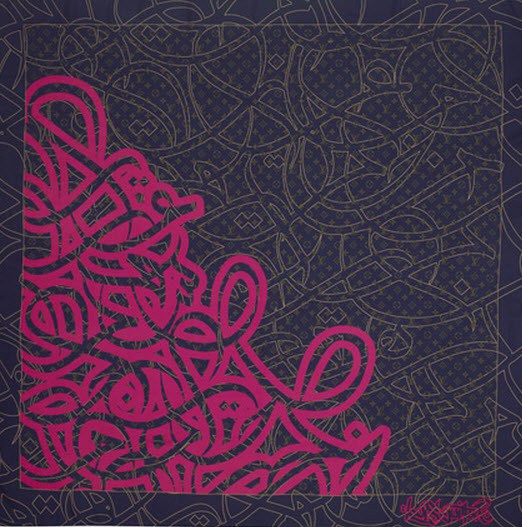 That is truly beautiful and unique. I can't wait to see  eL Seed's Calligraffiti on home furniture and accessories. I can see it coming, can't you?
What are your thoughts about Calligraffiti? Do you like? Dislike? Would you "wear" it?  Would you hang it on your wall? Please share your thoughts…
Complex Art & Design
Sources:
Double Marginality: The Arabic "Calligraffiti of eL Seed
Graffiti meet Arabic calligraphy